ROOMS
Complex Room
Capacity: 8 people
Sleeping bag x 8
Tent x 2
Large screen
Private bathroom
Balcony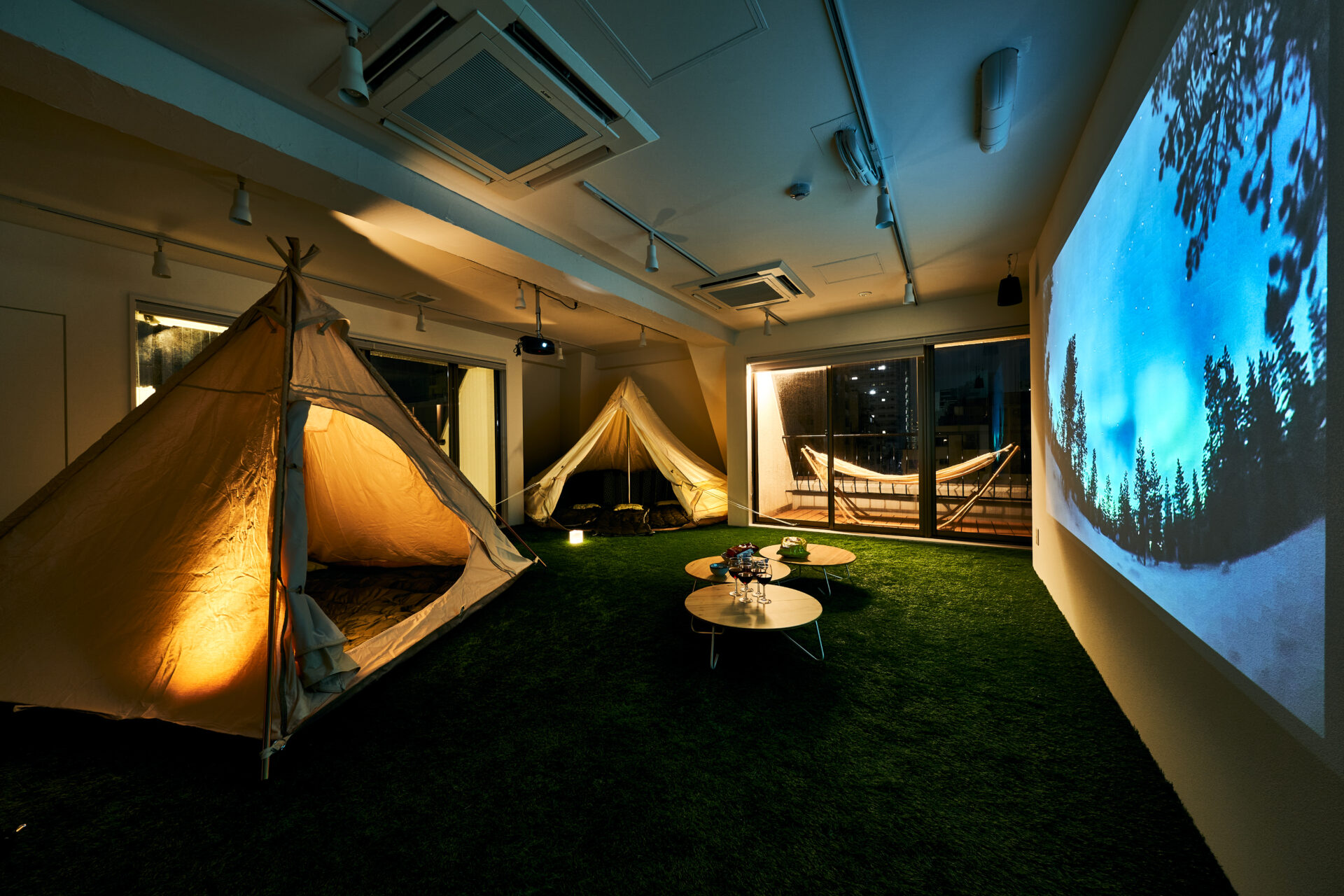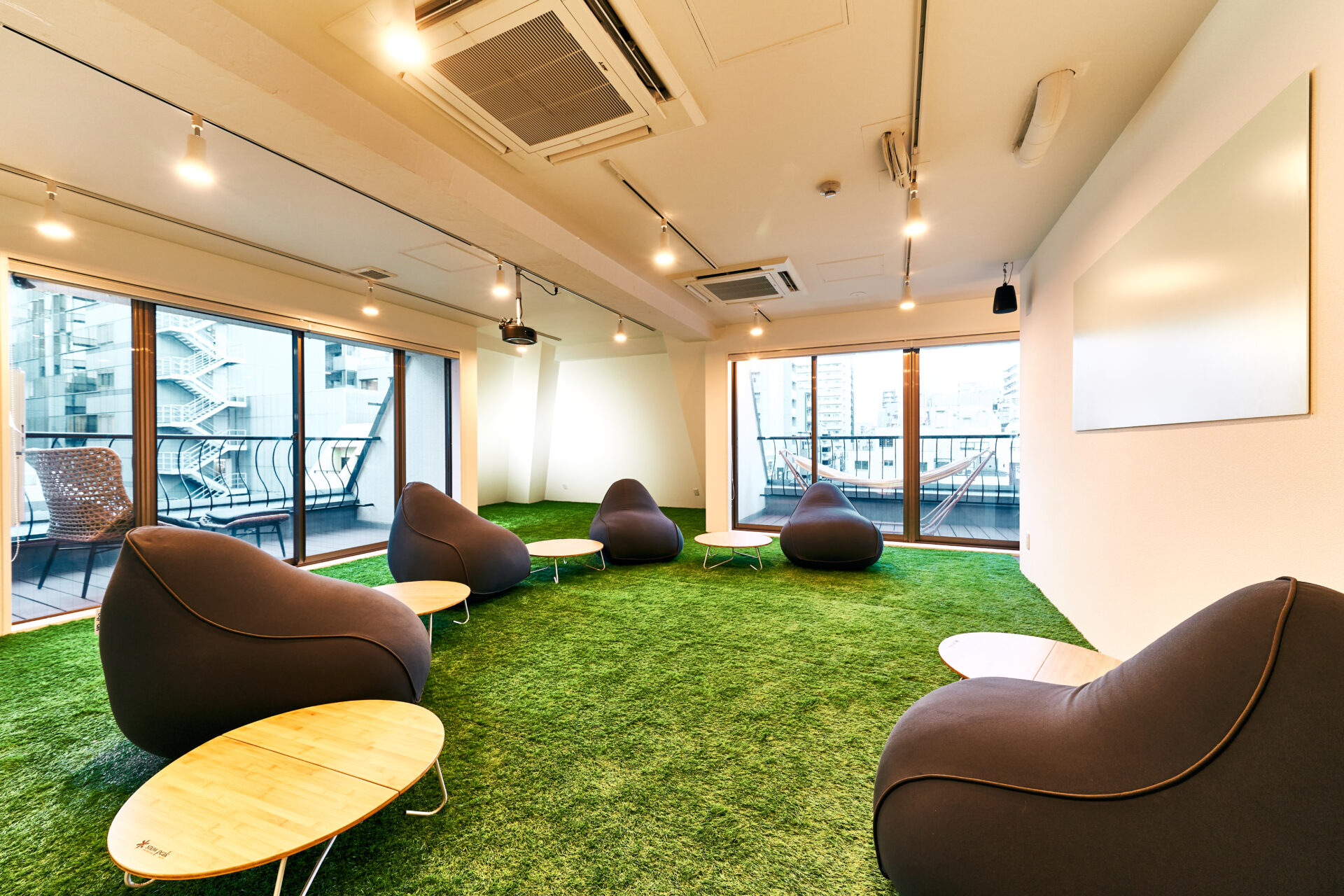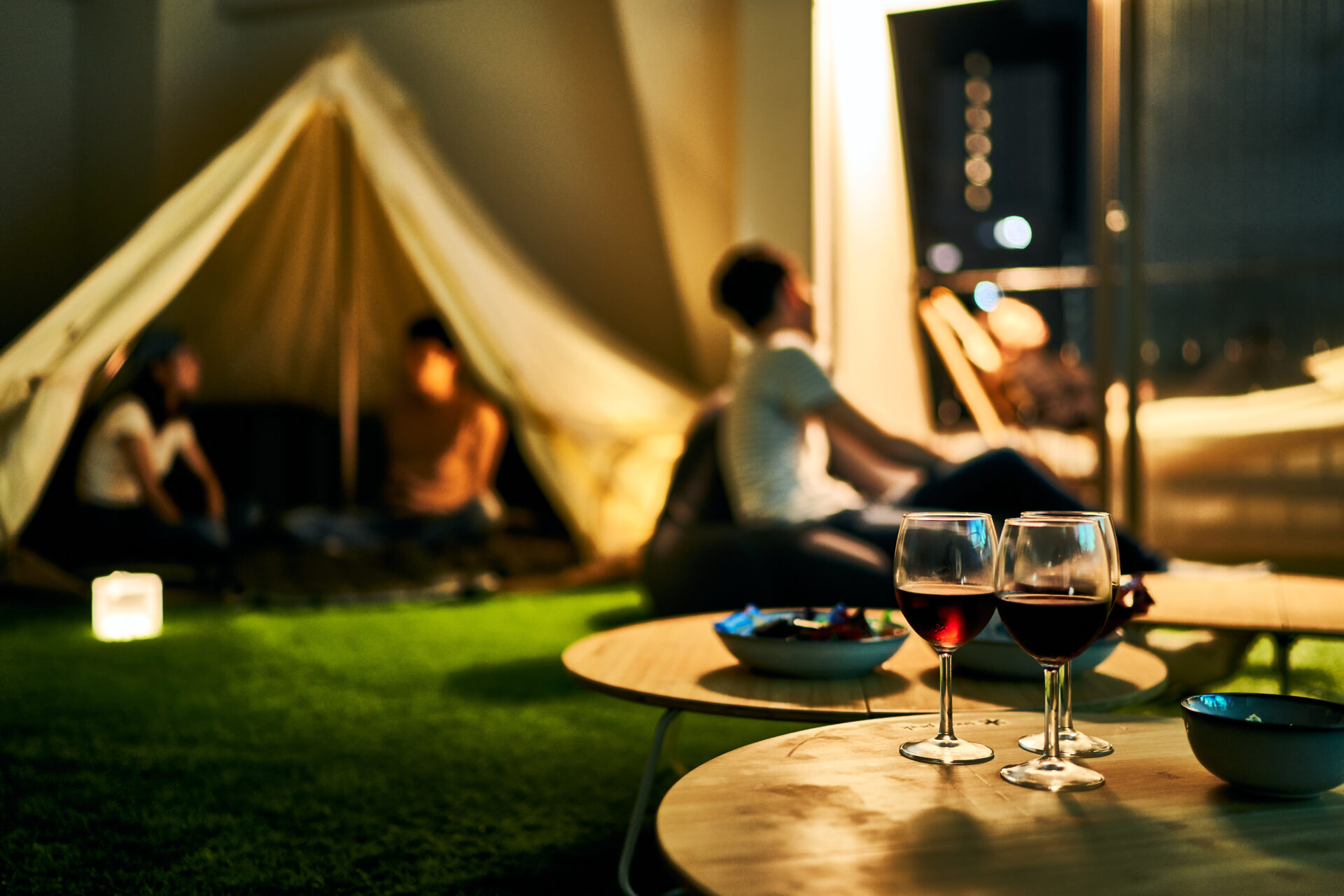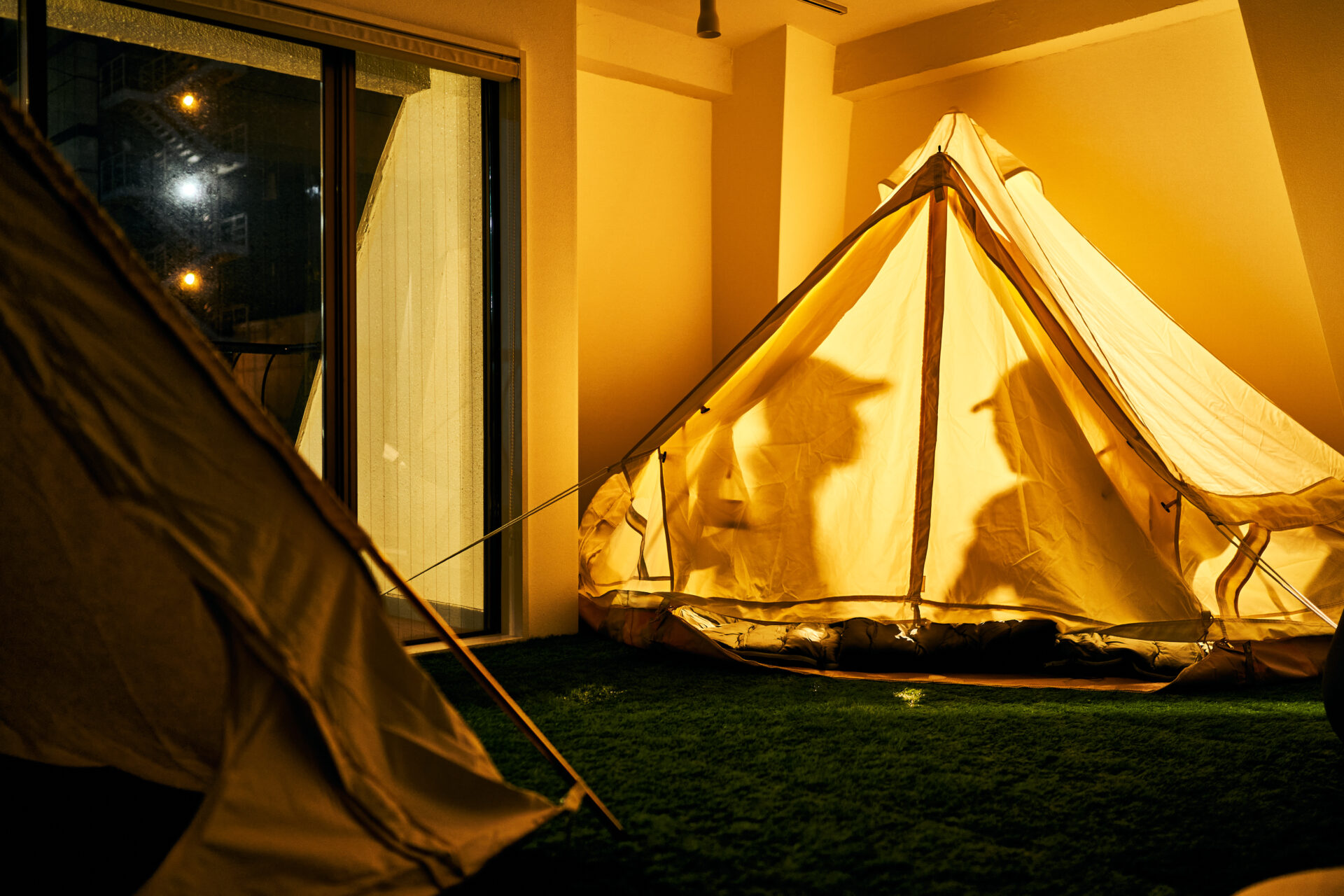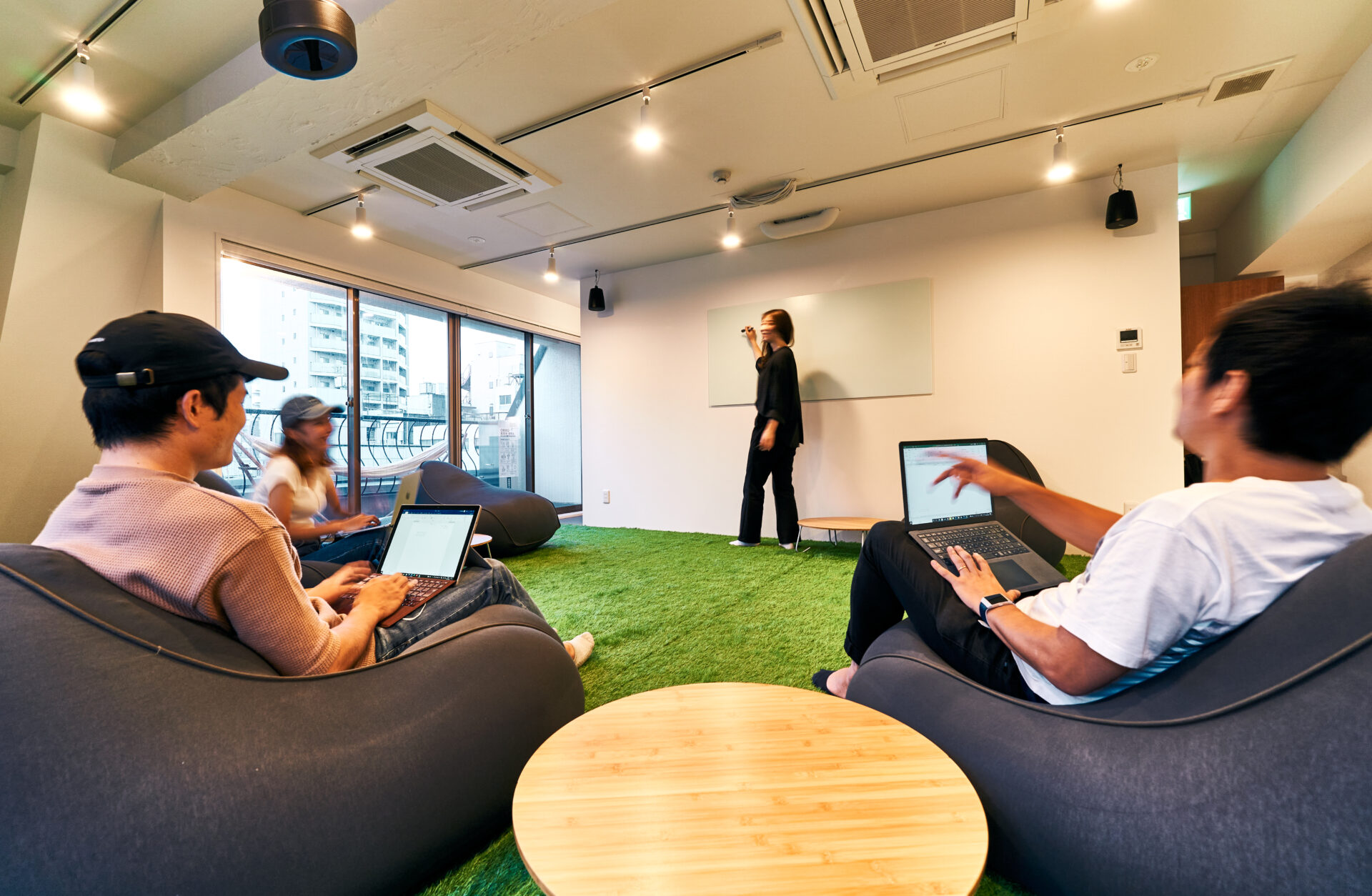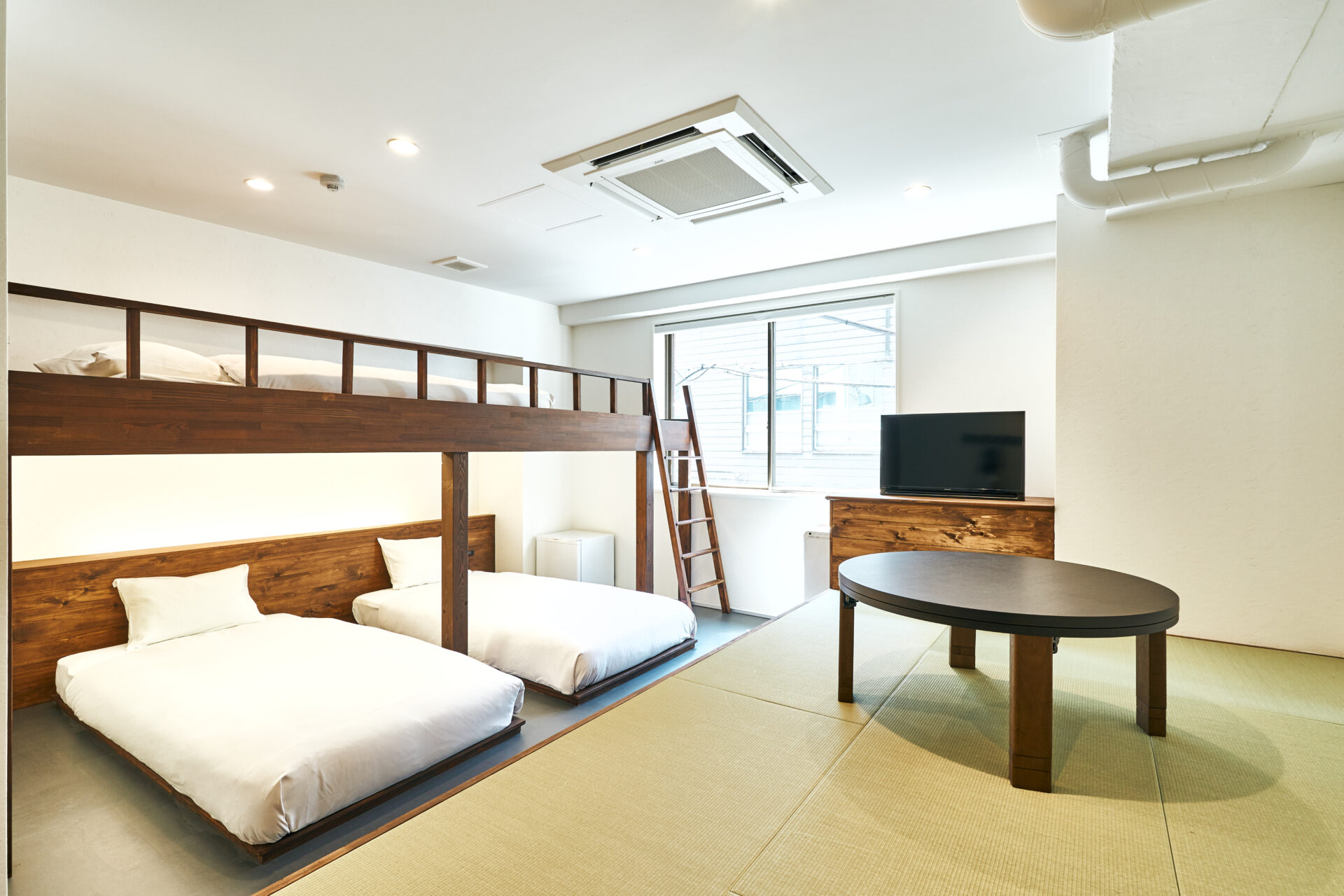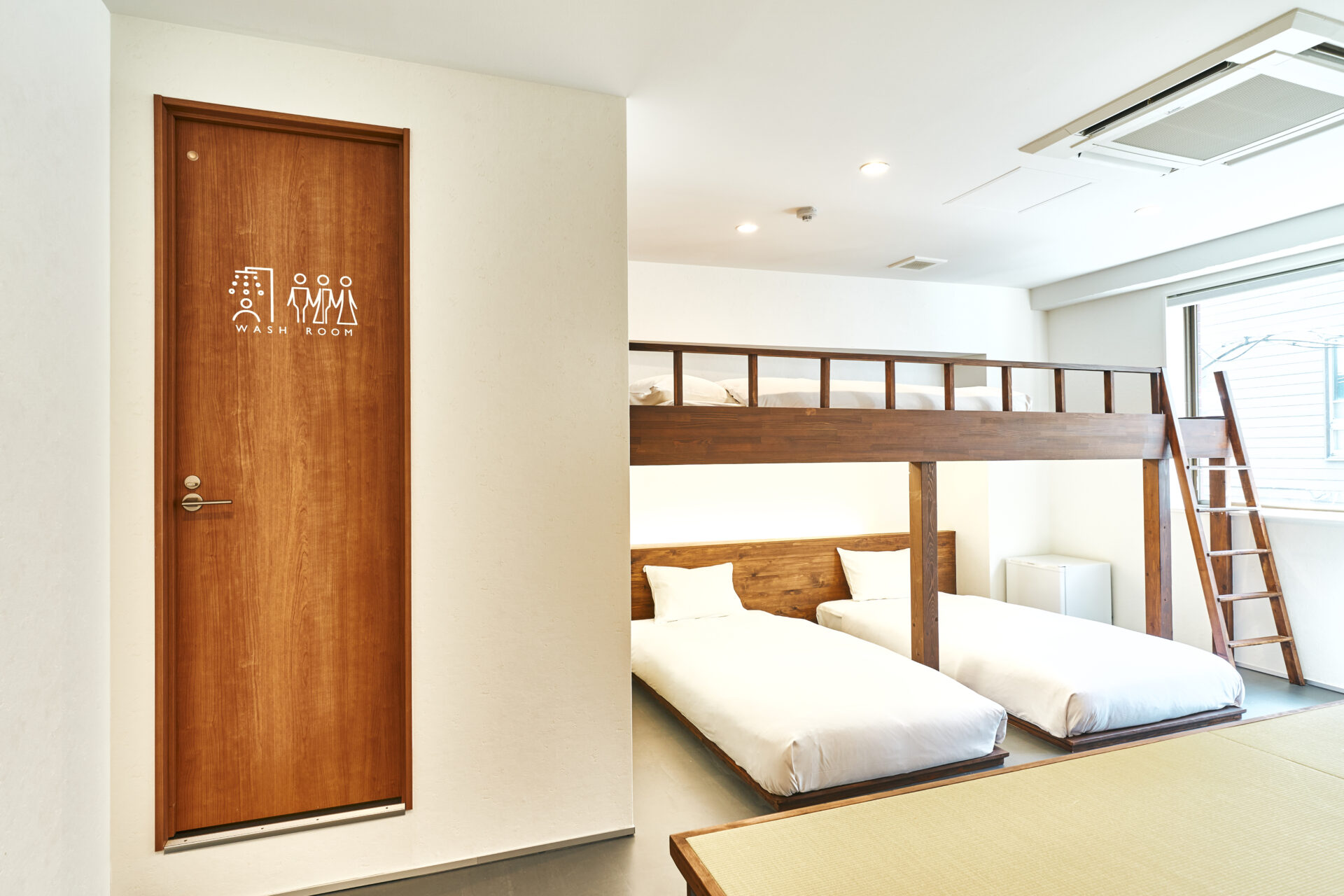 Family Room
Capacity: 6 people
Bed x 3, Futon x 3
TV
Private bathroom
Mini refrigerator
Superior Triple Room
Capacity: 3 people
3 beds
Shared bathroom
Balcony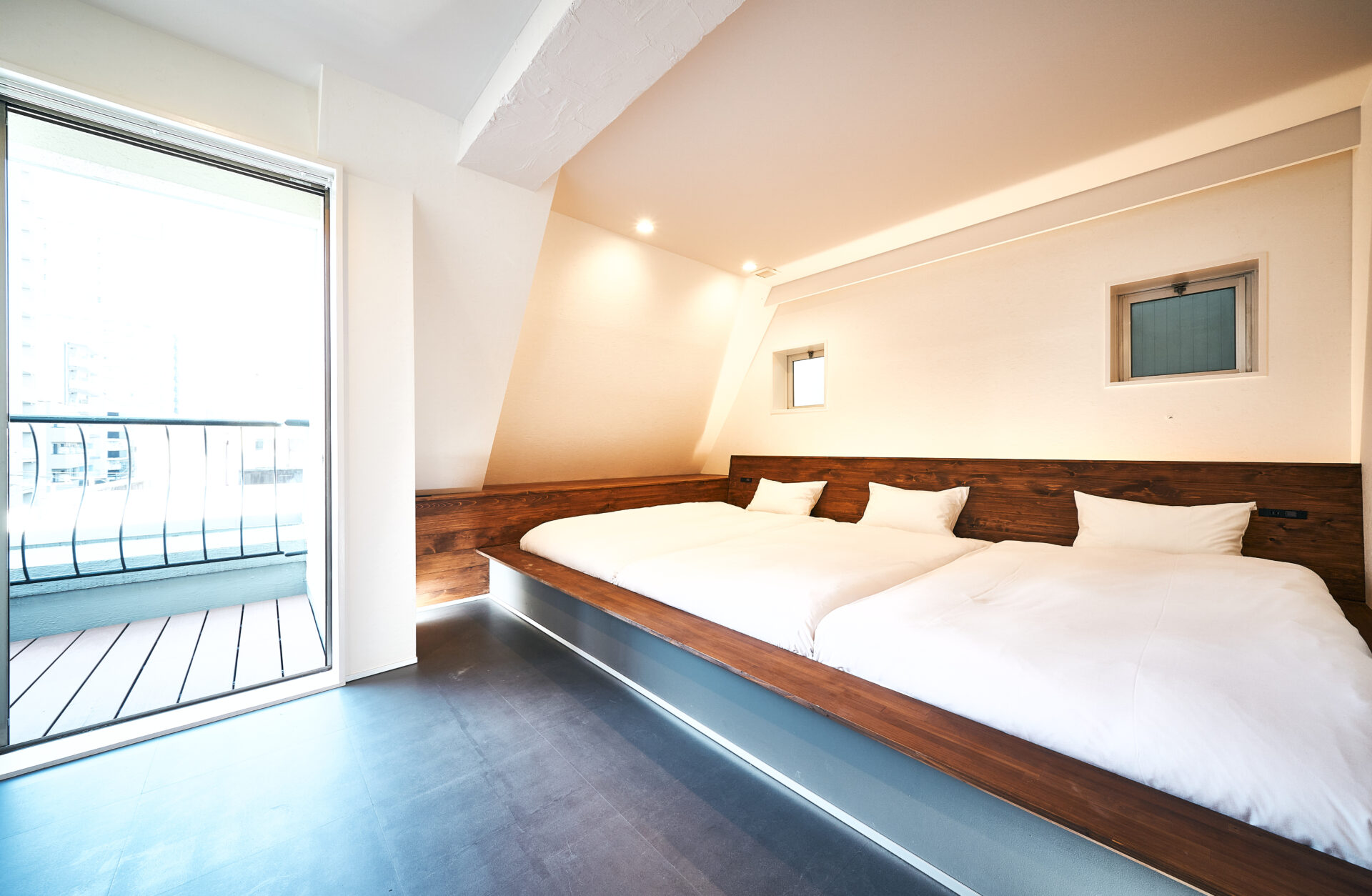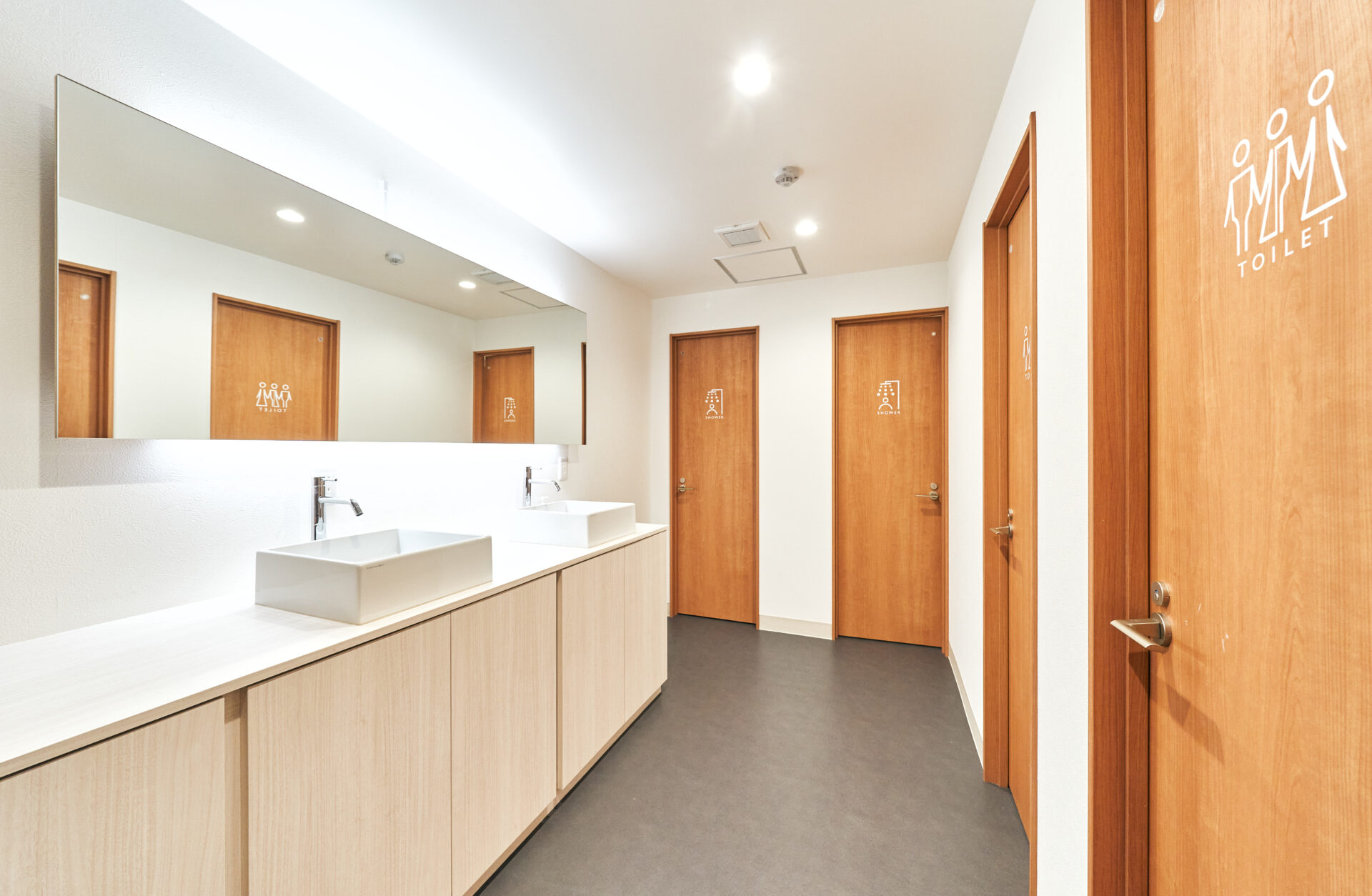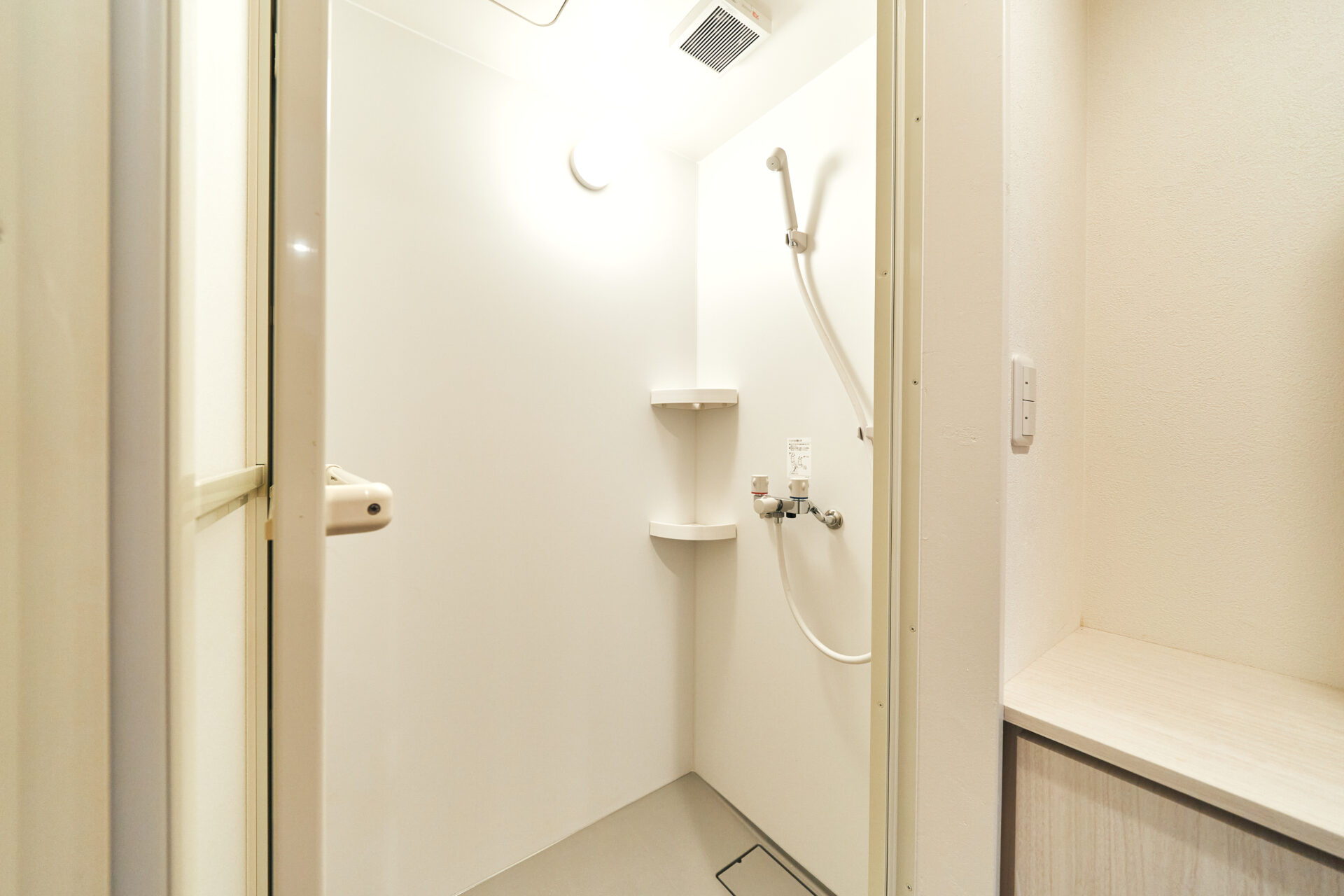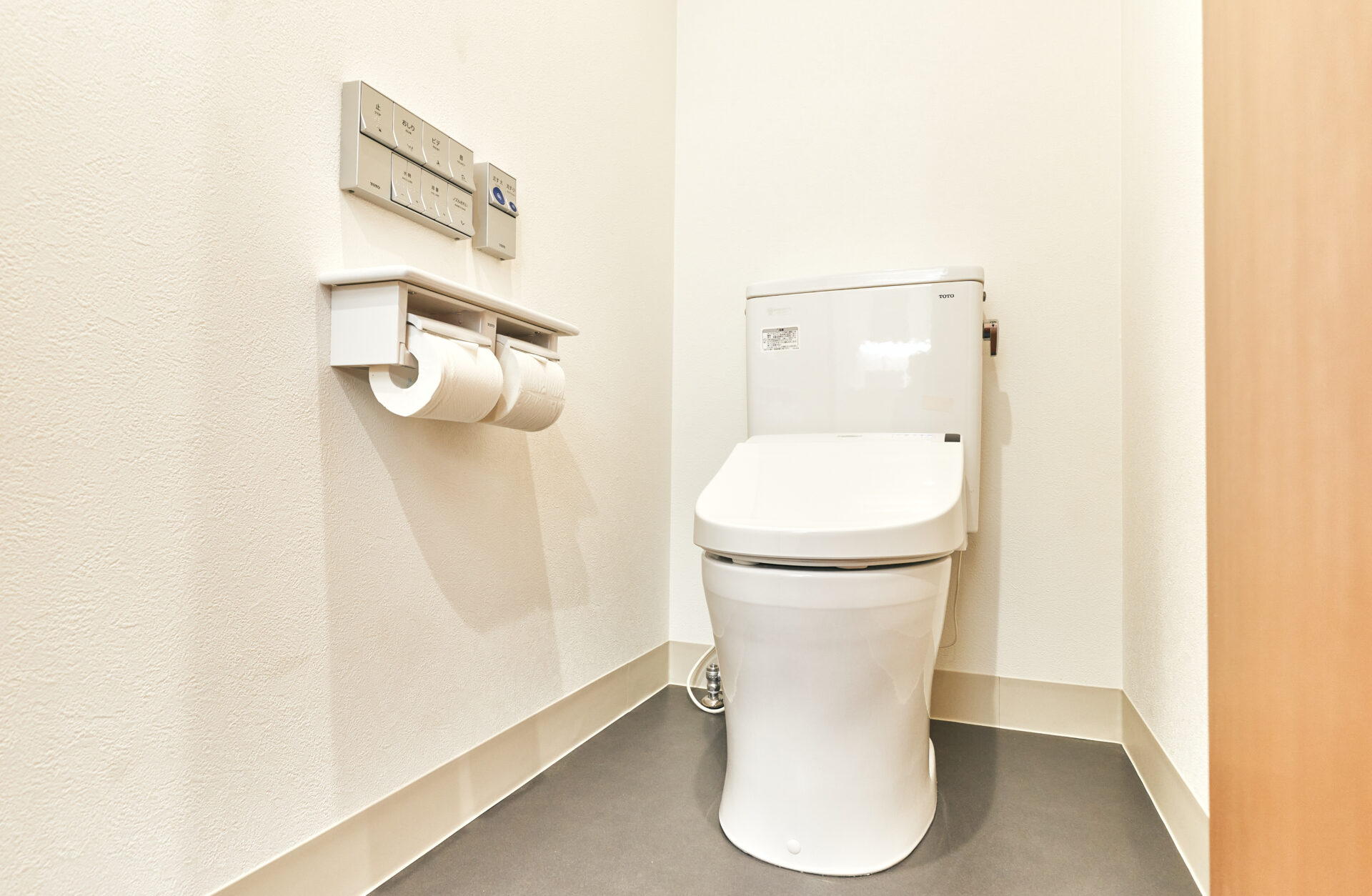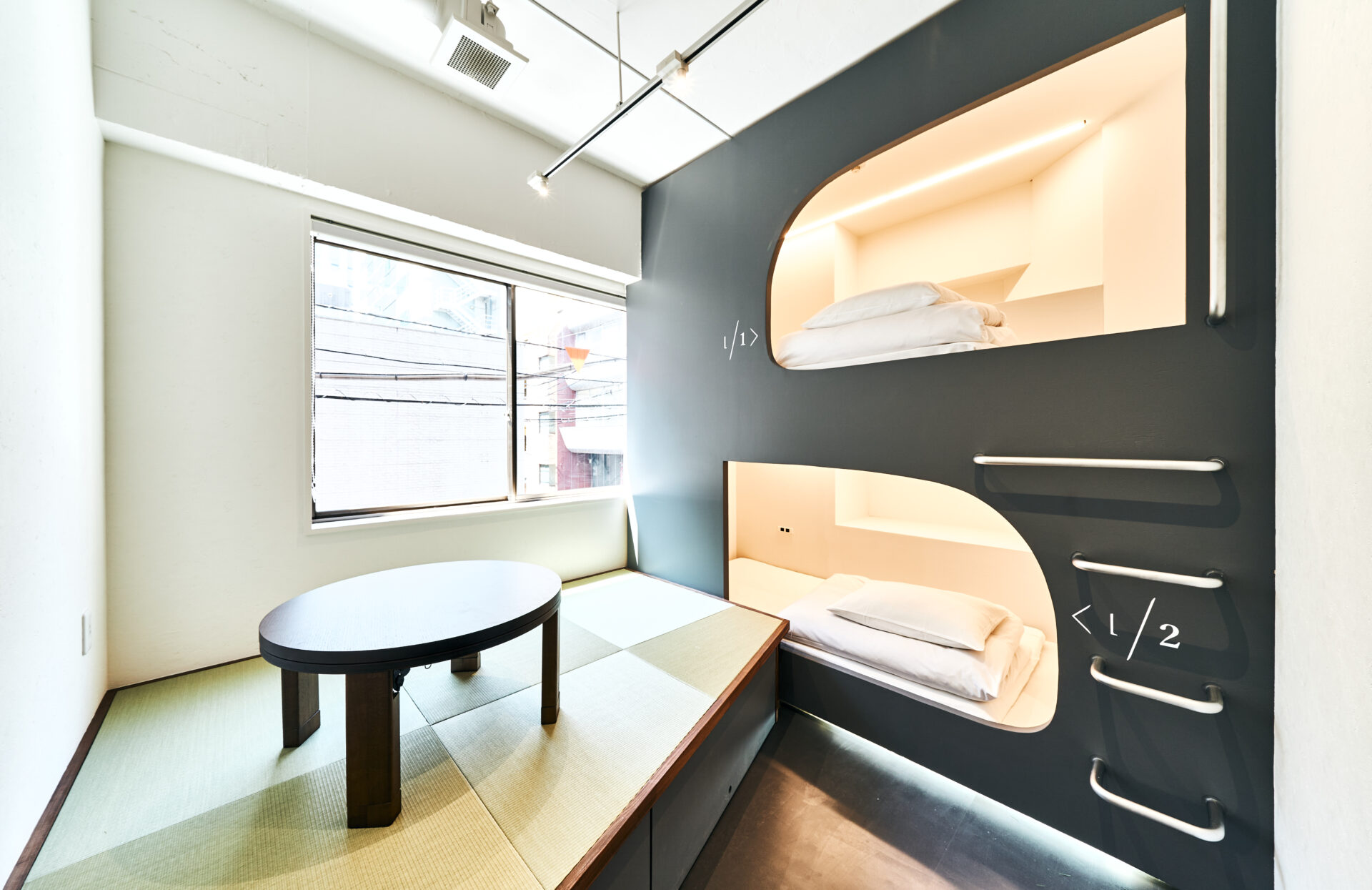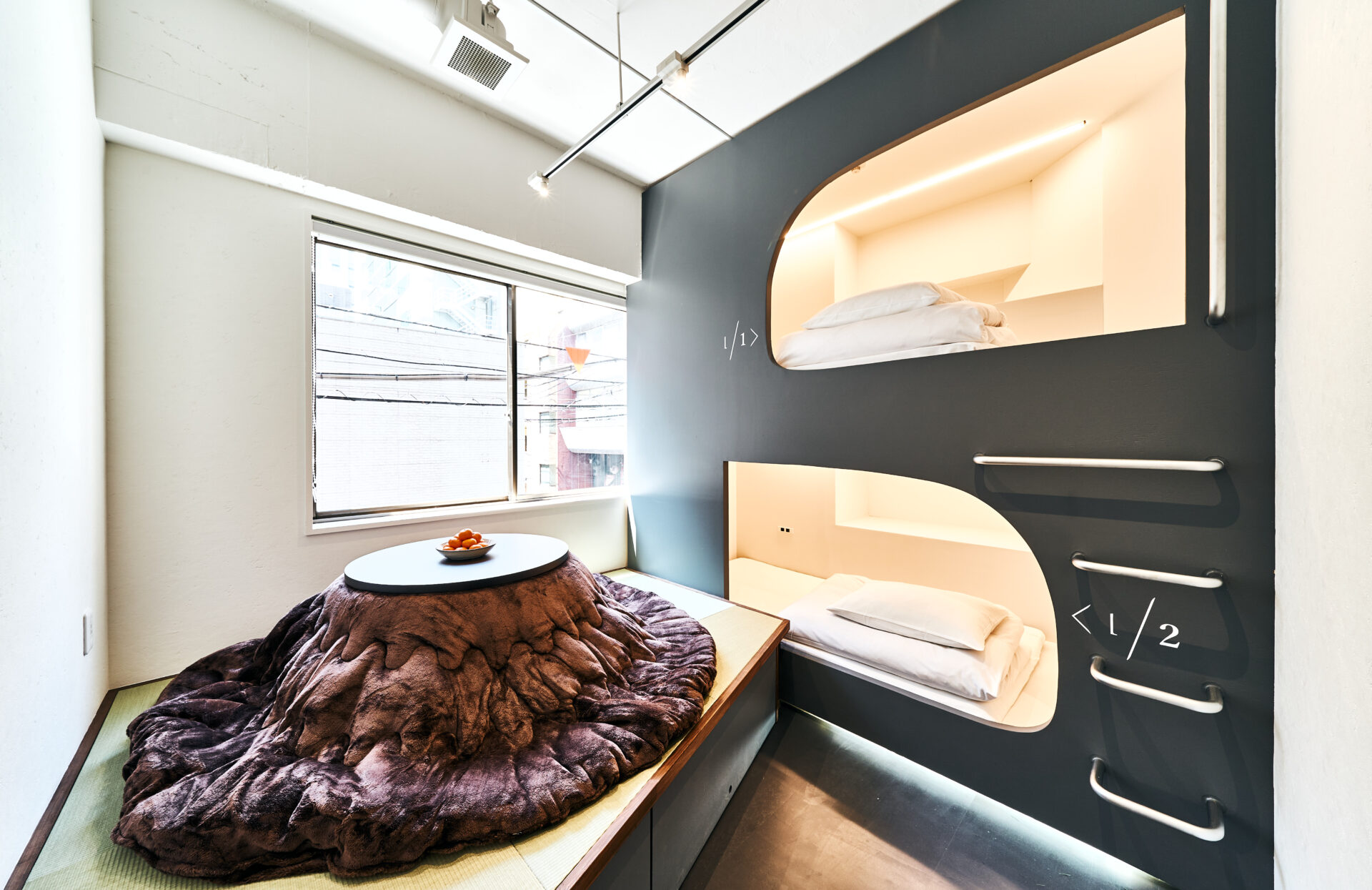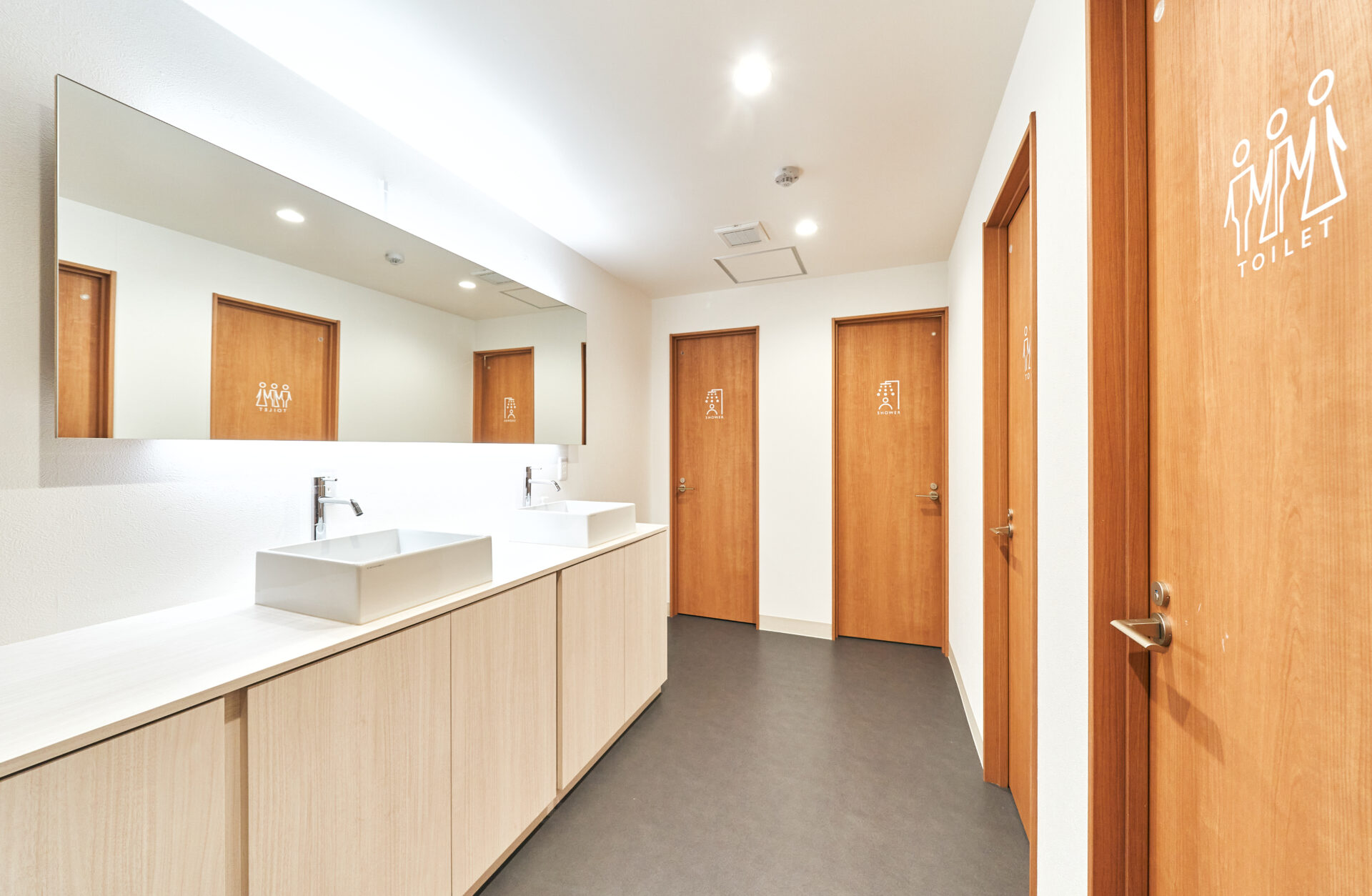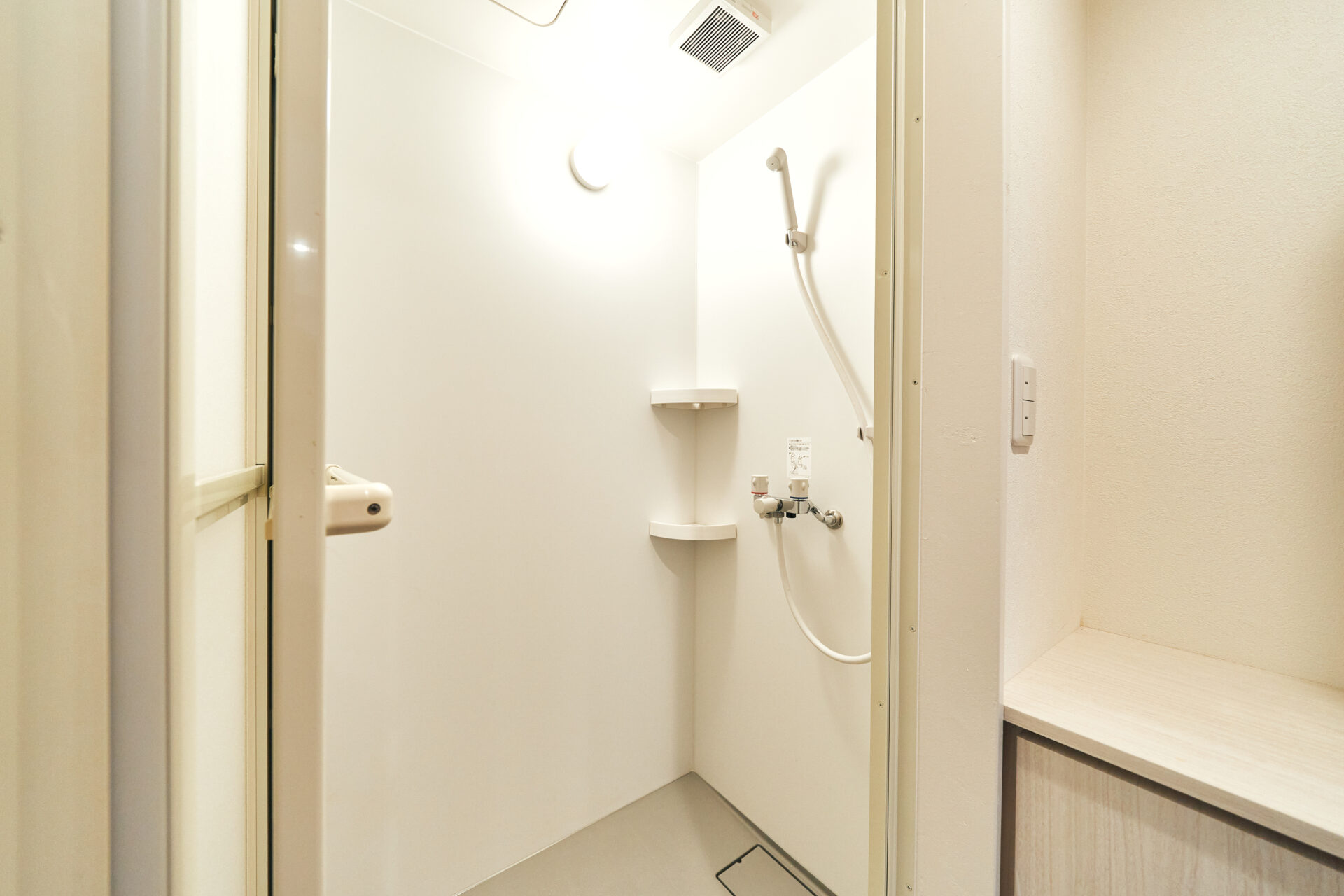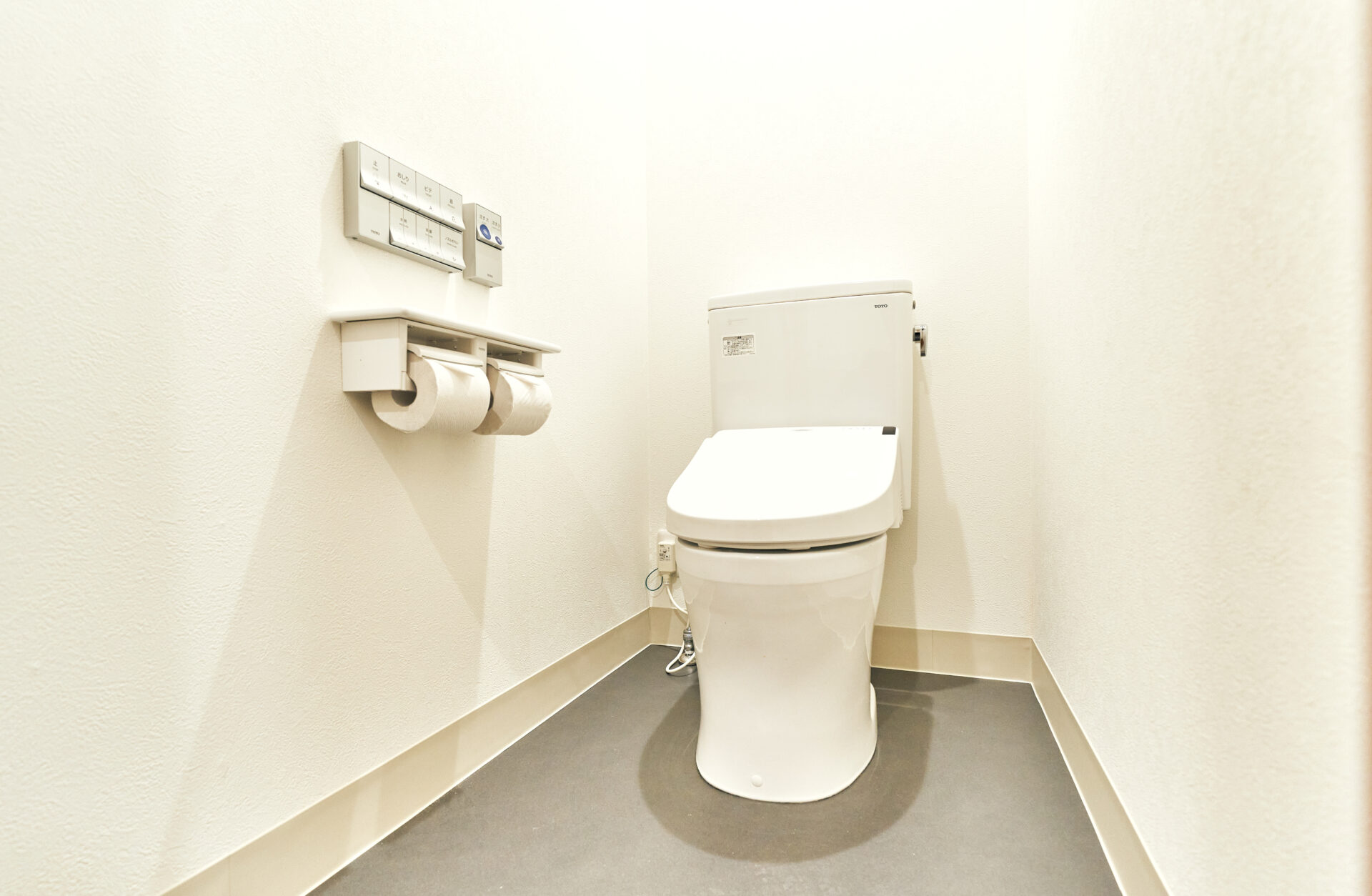 Standard Triple Room
Capacity: 3 people
Bunk bed x 1, Futon x 1
Shared bathroom
Economy Triple Room
Capacity: 3 people
Bunk bed x 1, Futon x 1
Shared bathroom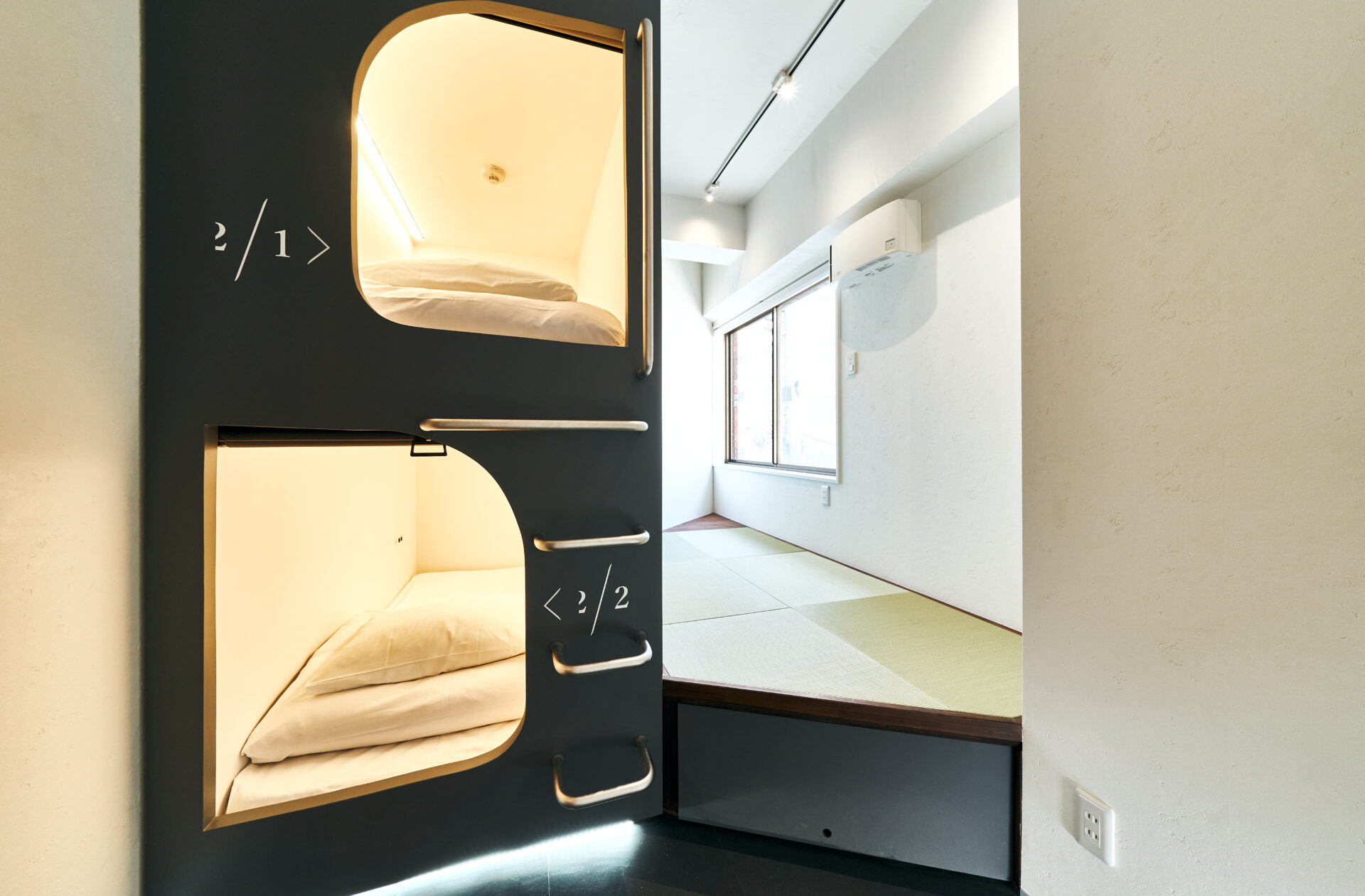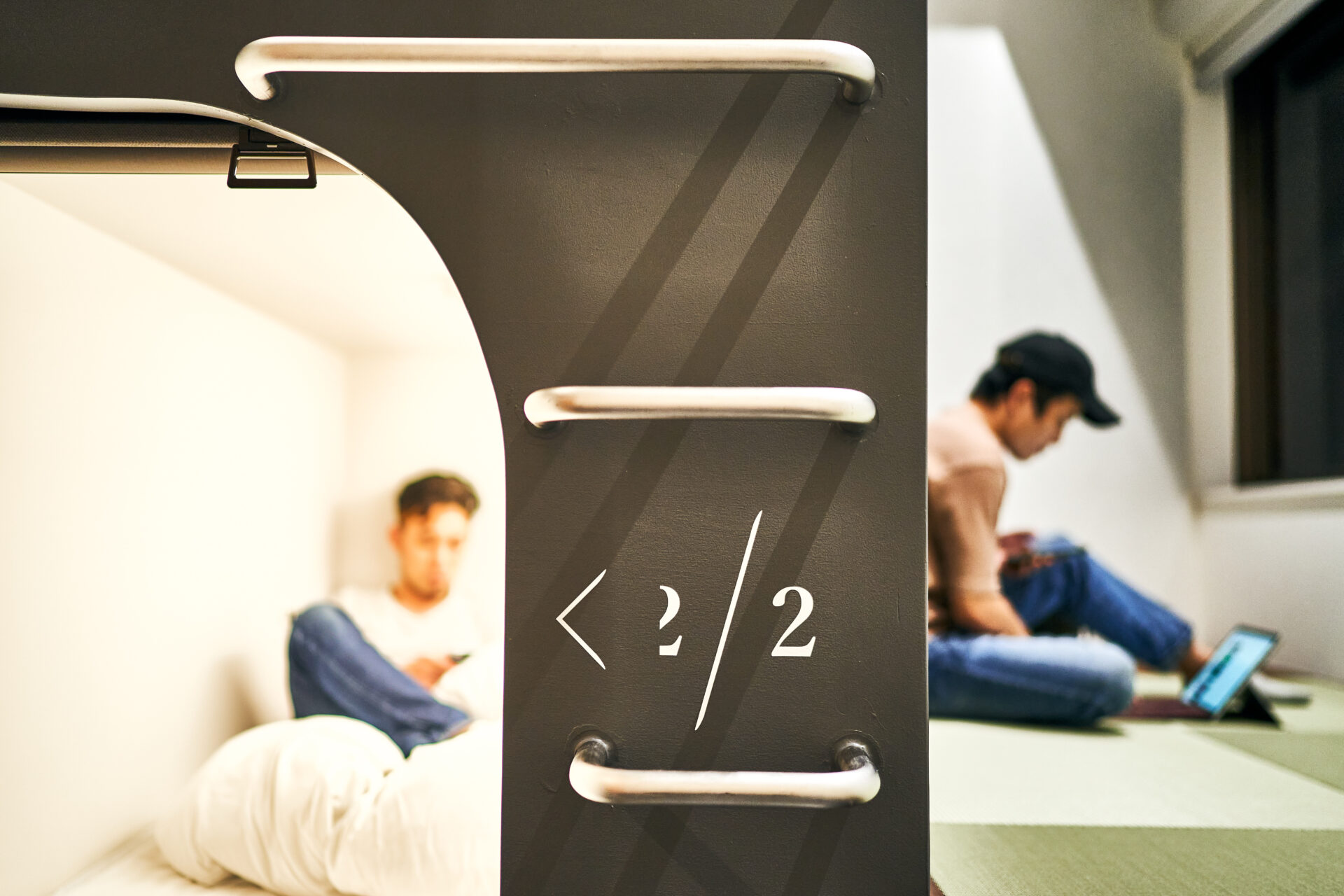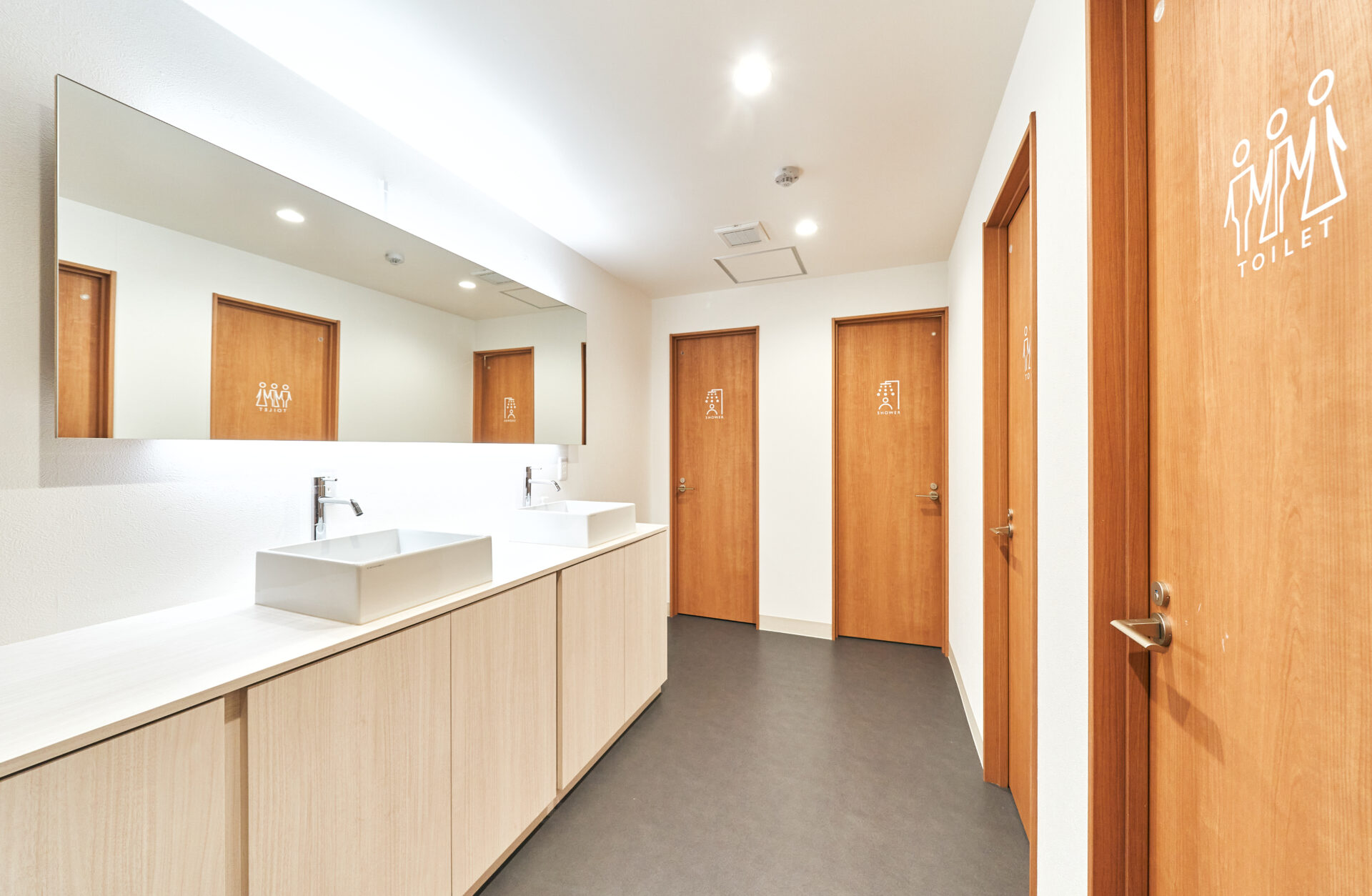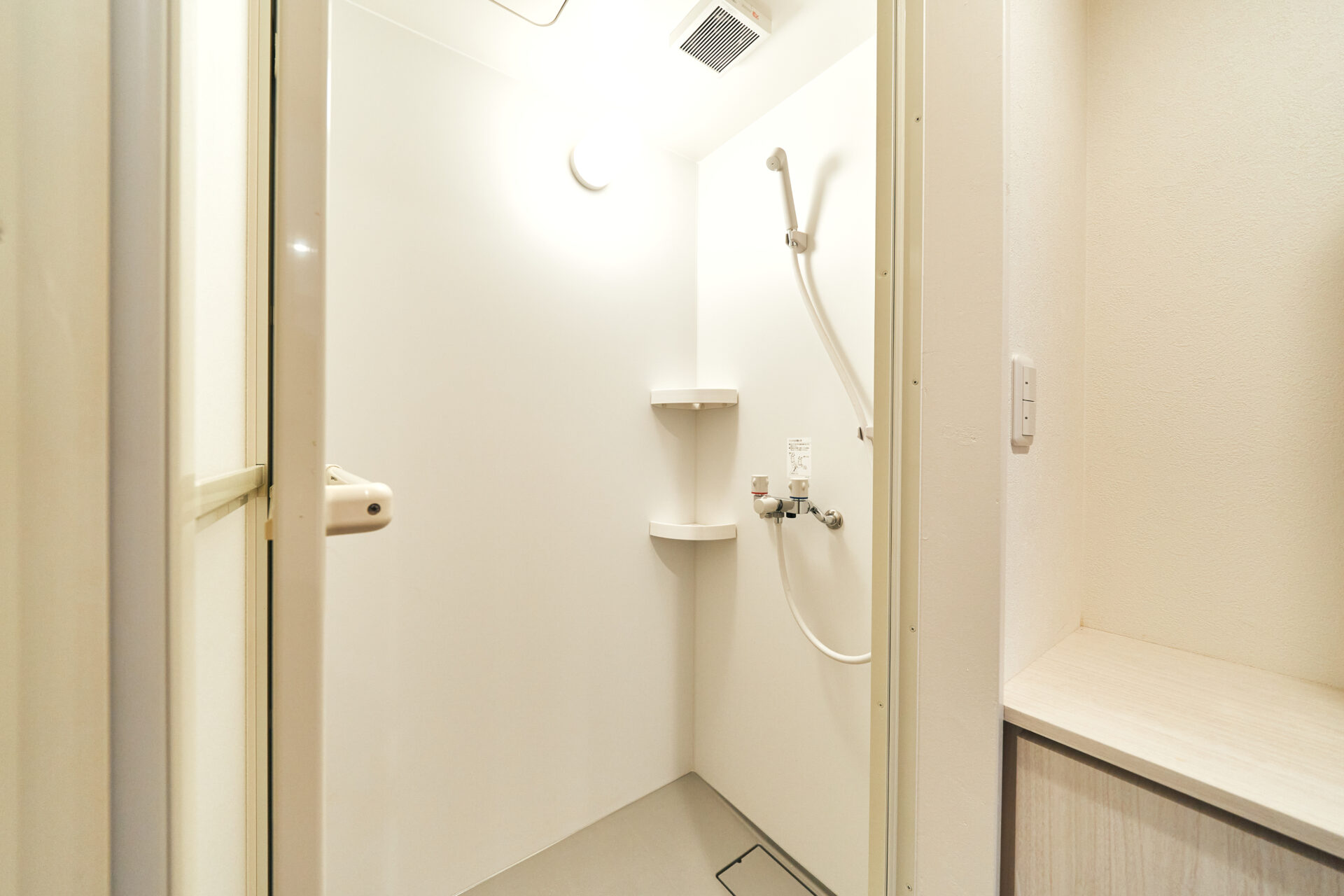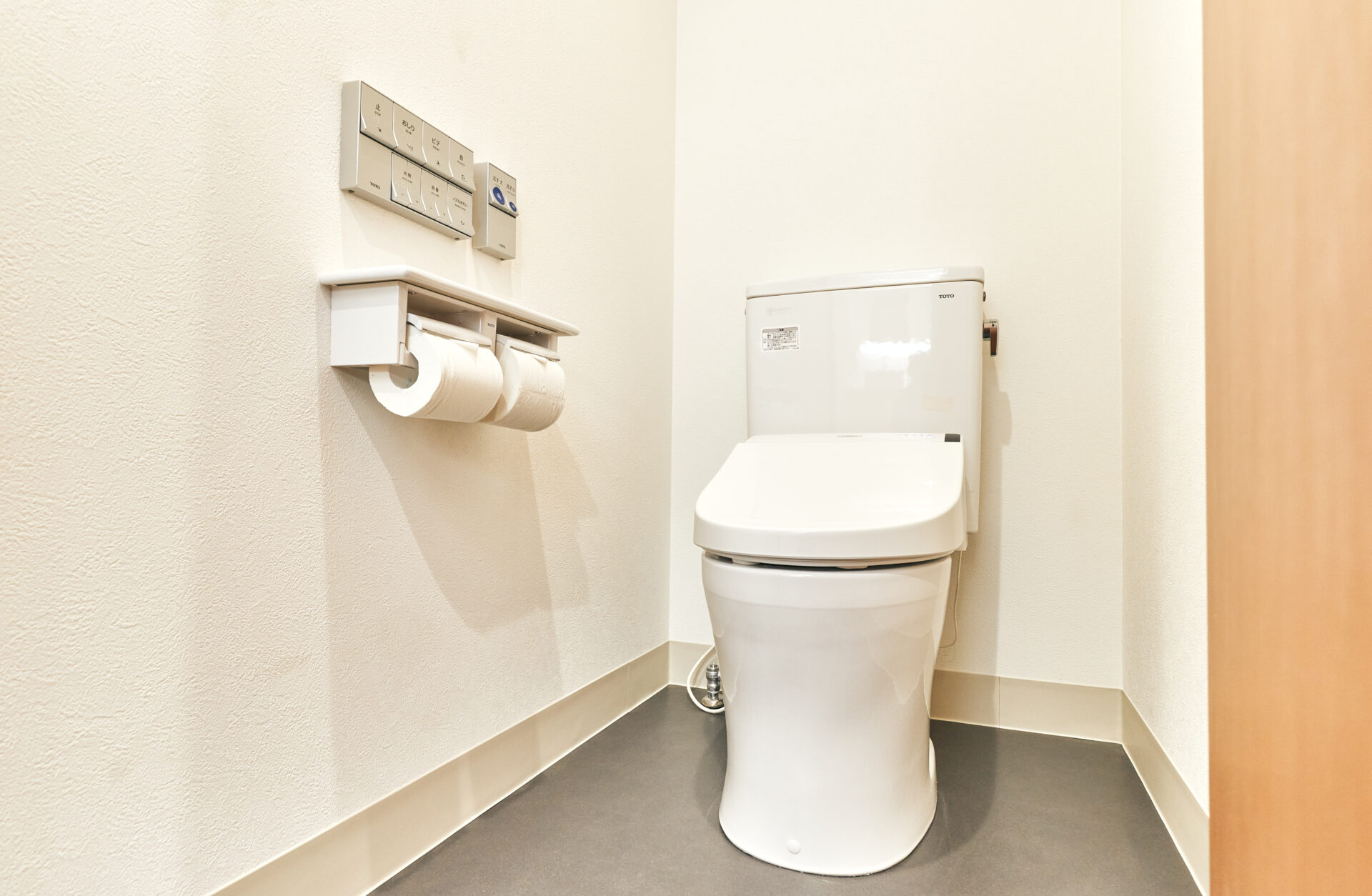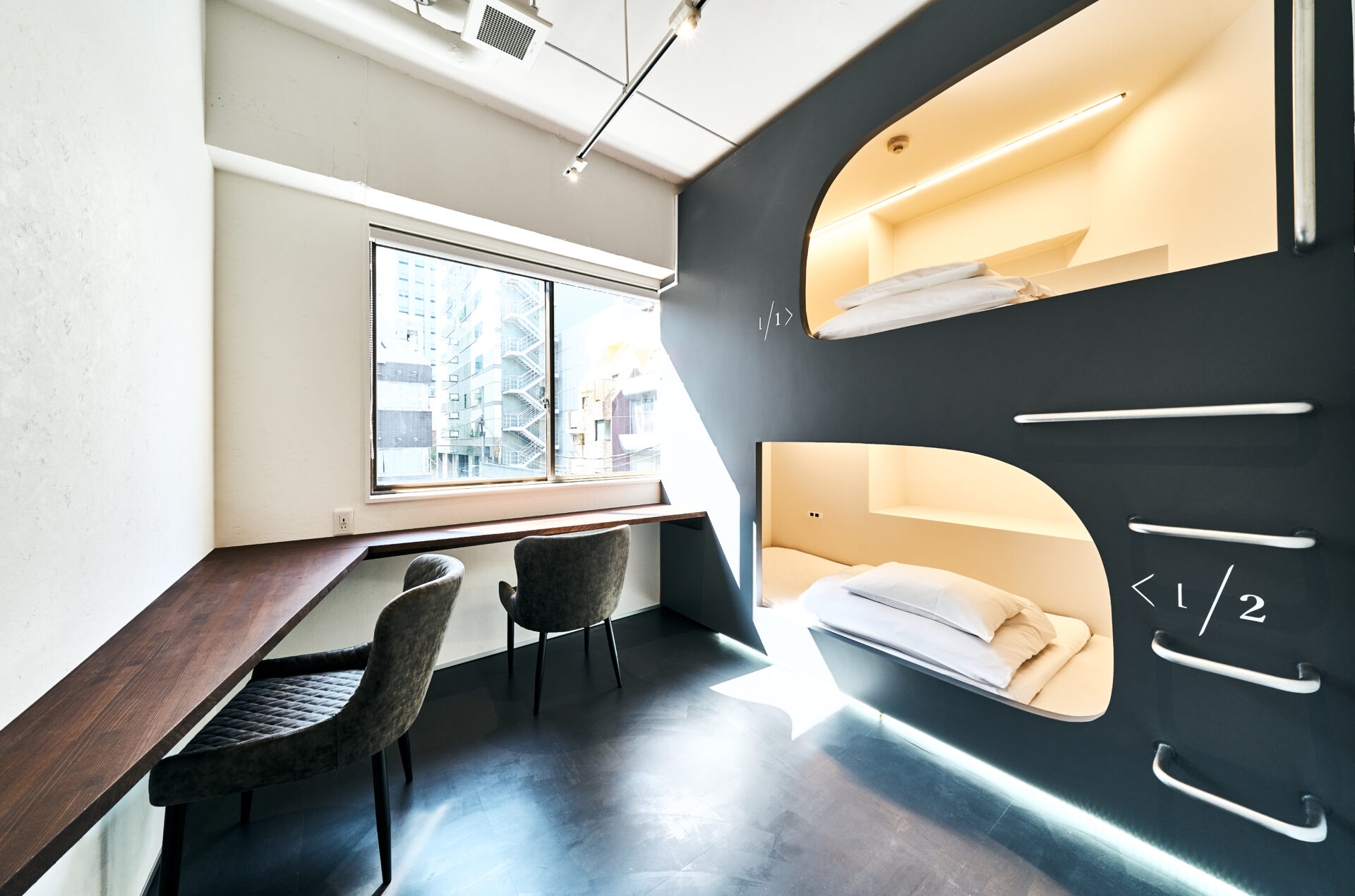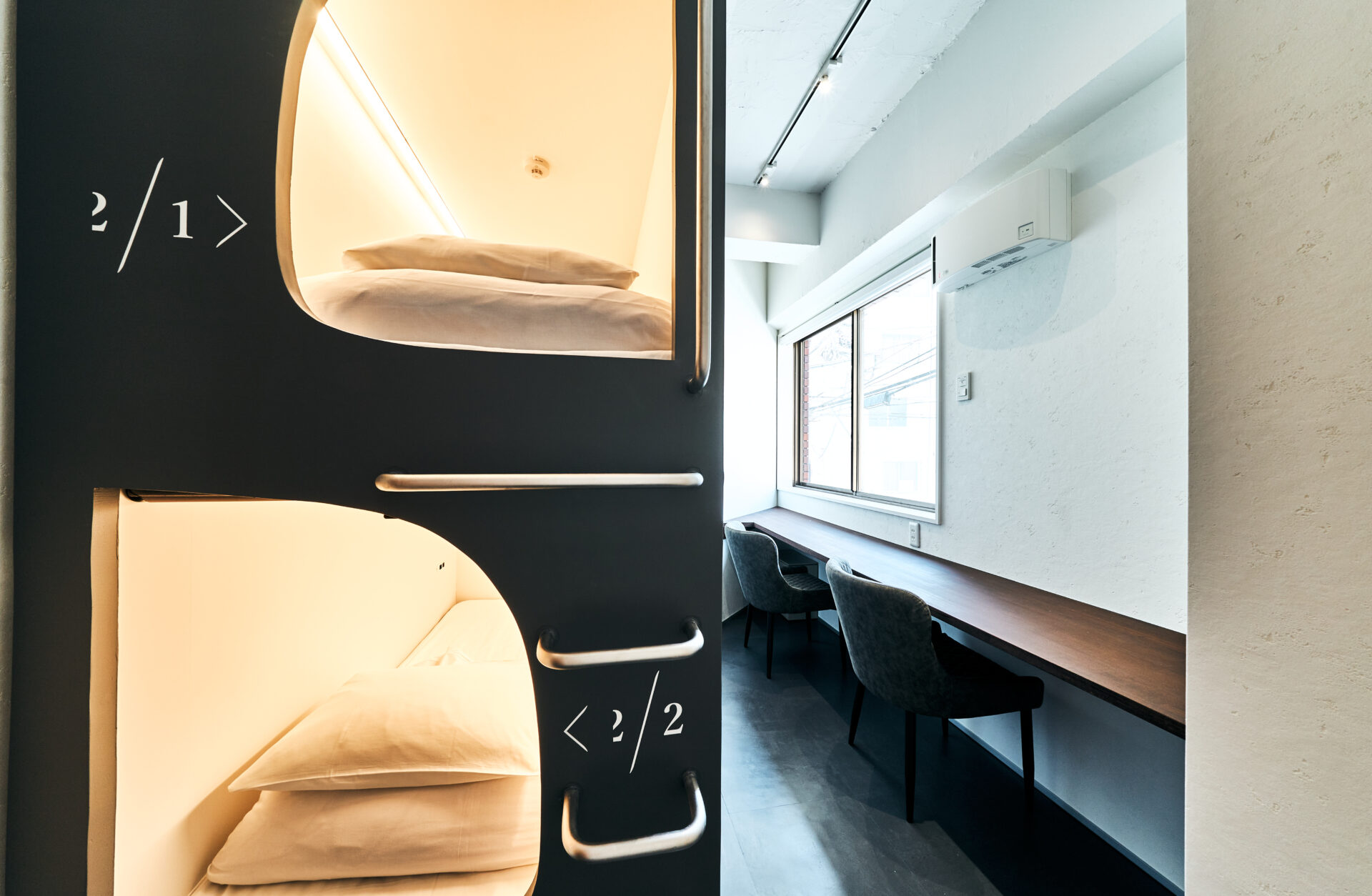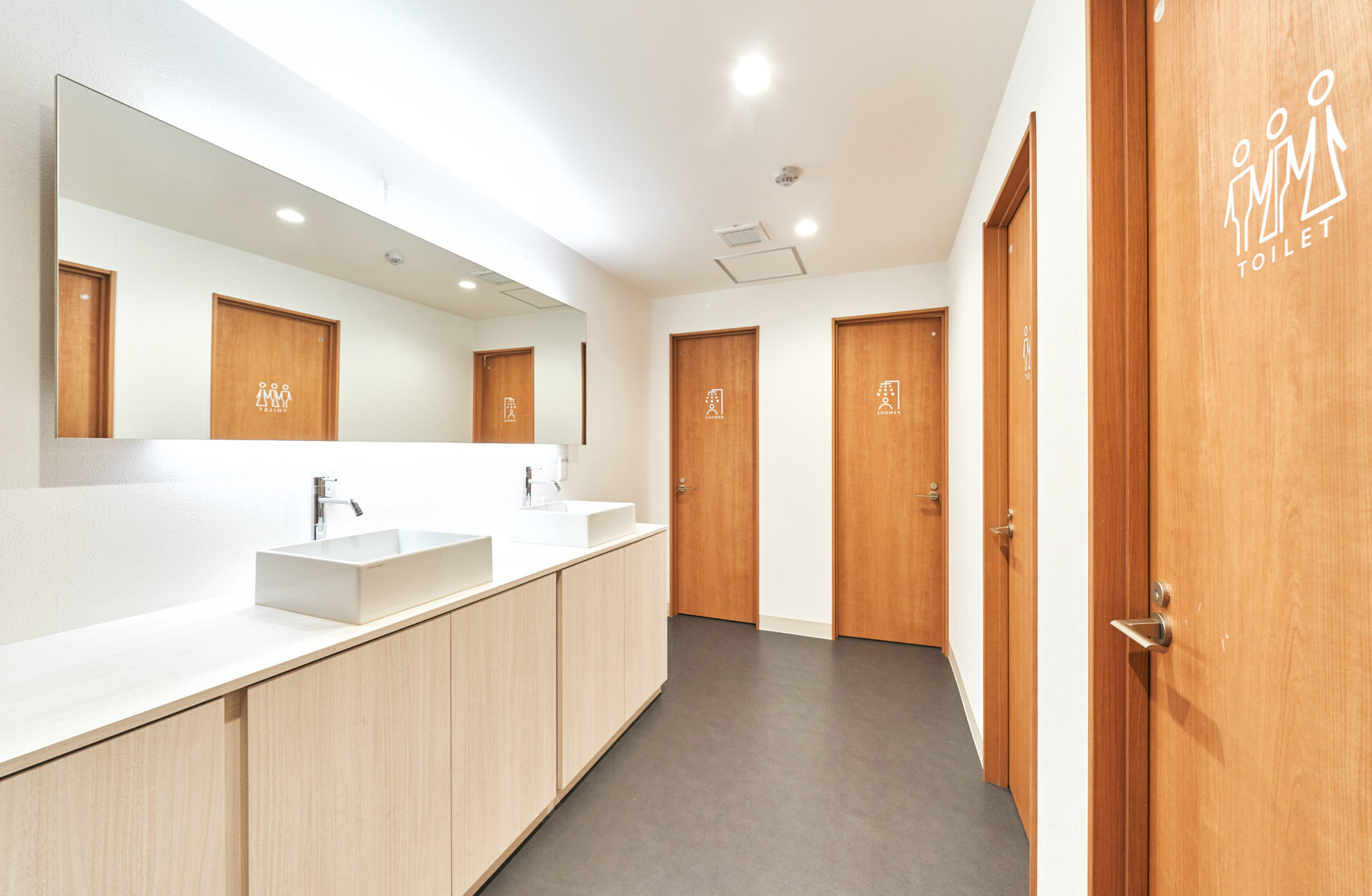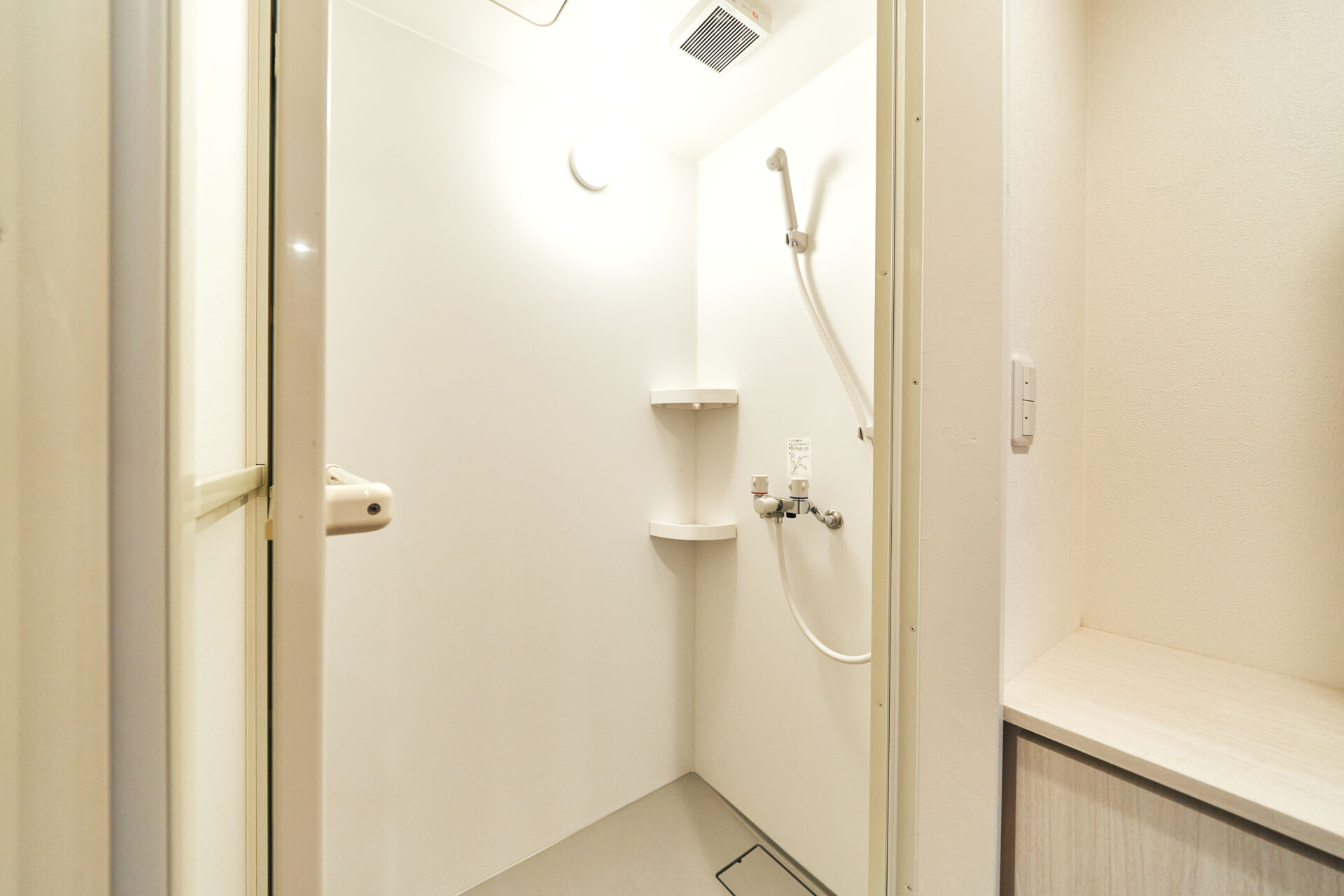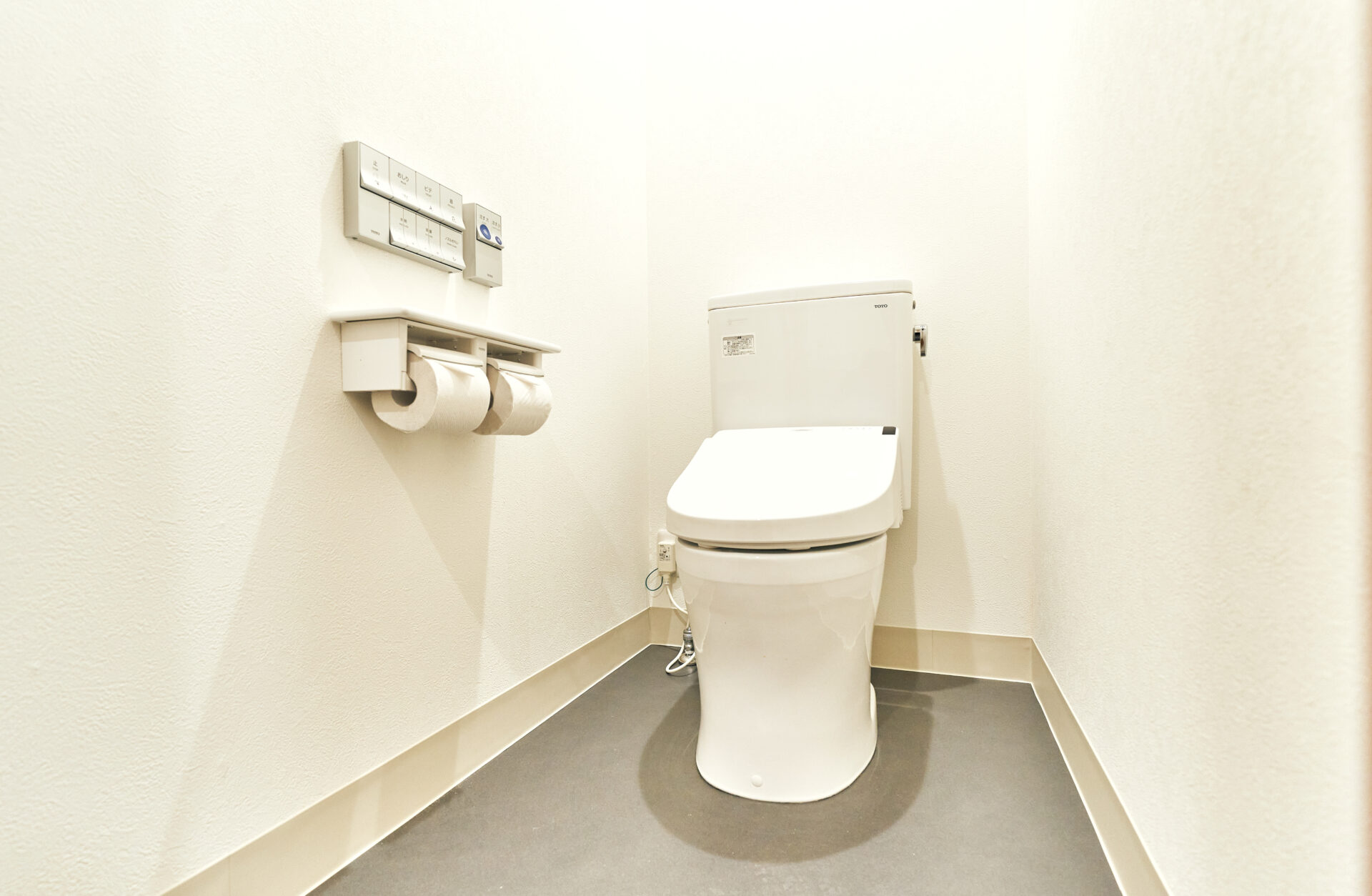 Twin Room
Capacity: 2 persons
Bunk bed x 1
Shared bathroom
Superior Queen Room
Capacity: 2 persons
Queen bed x 1
Shared bathroom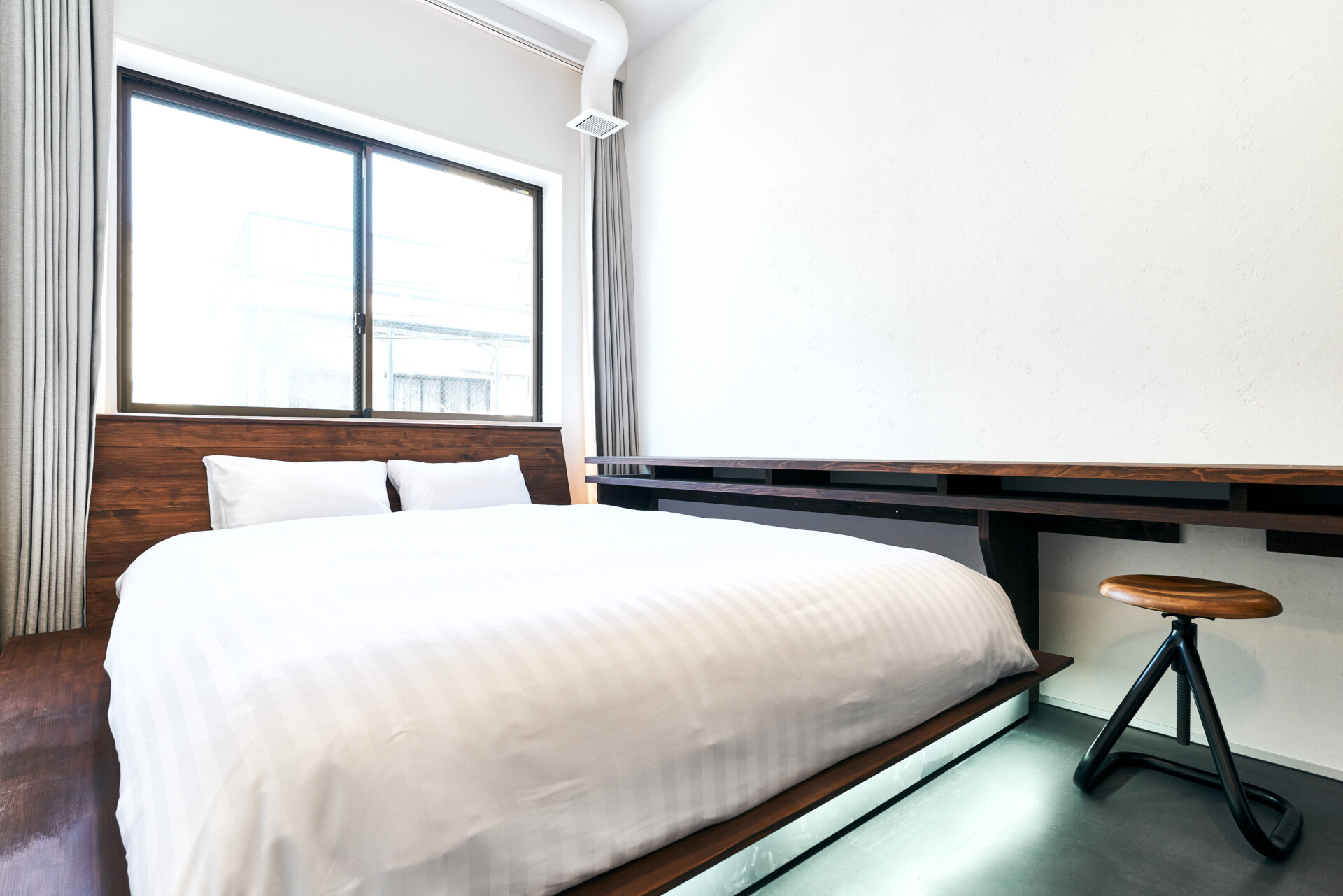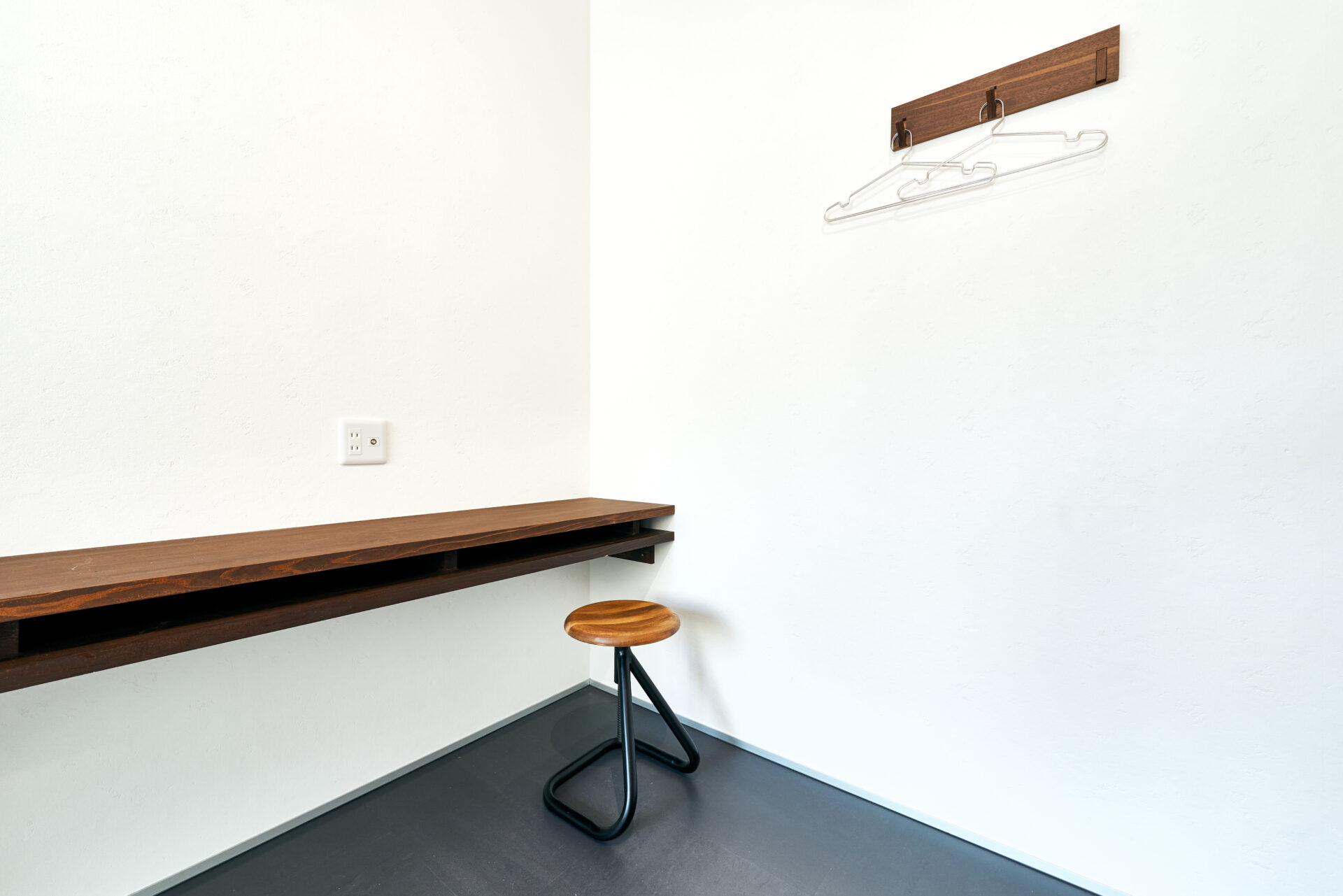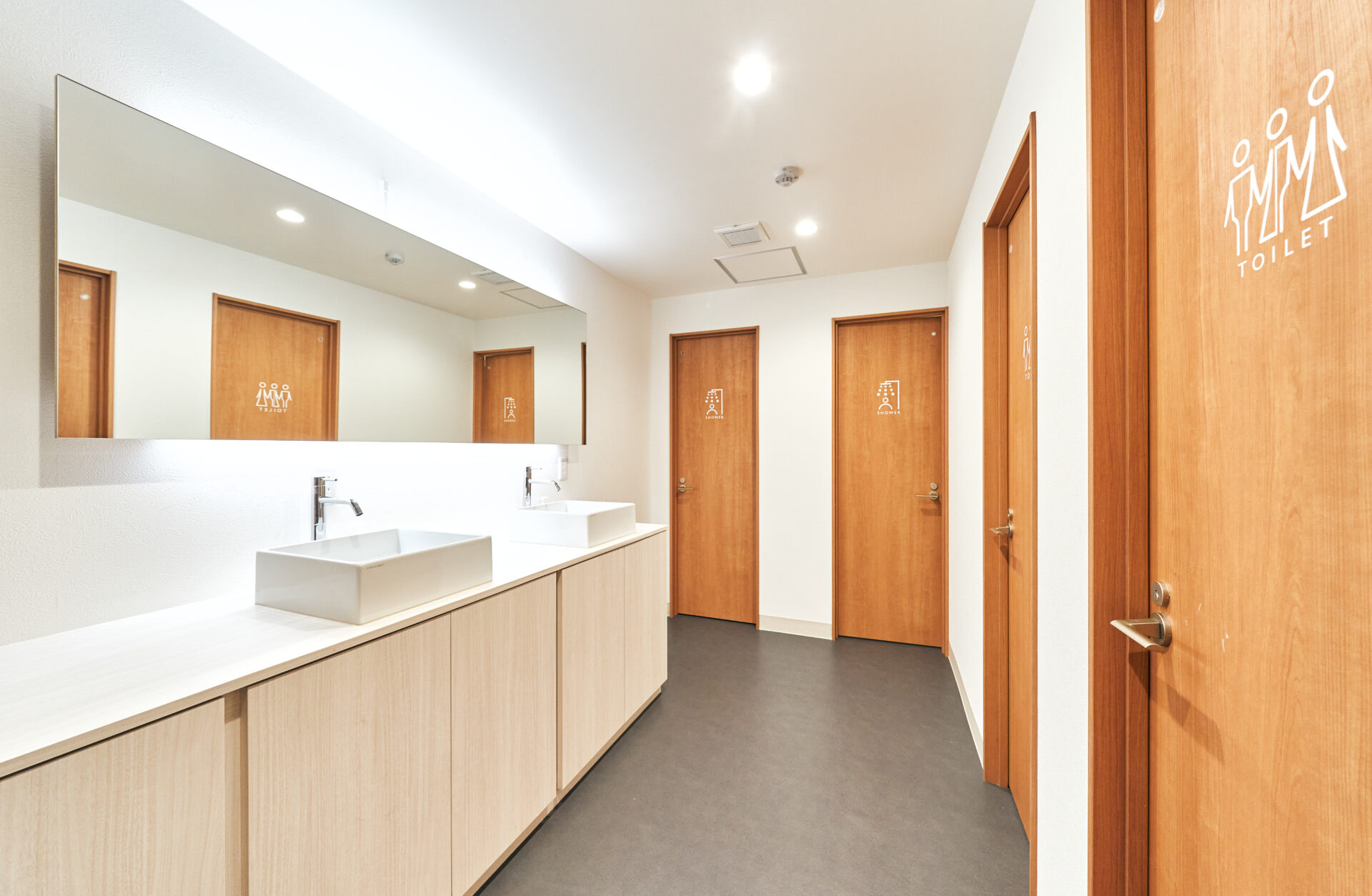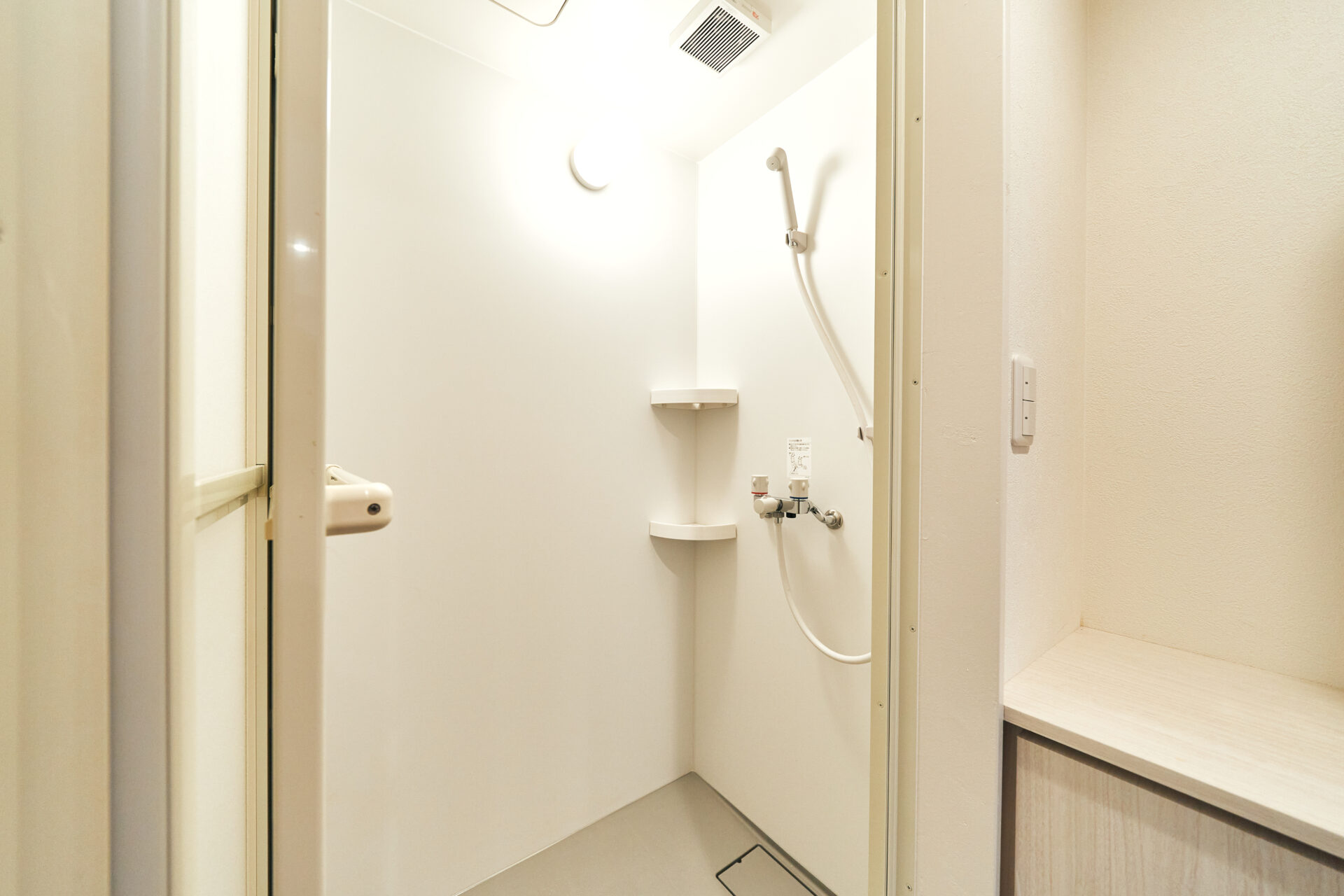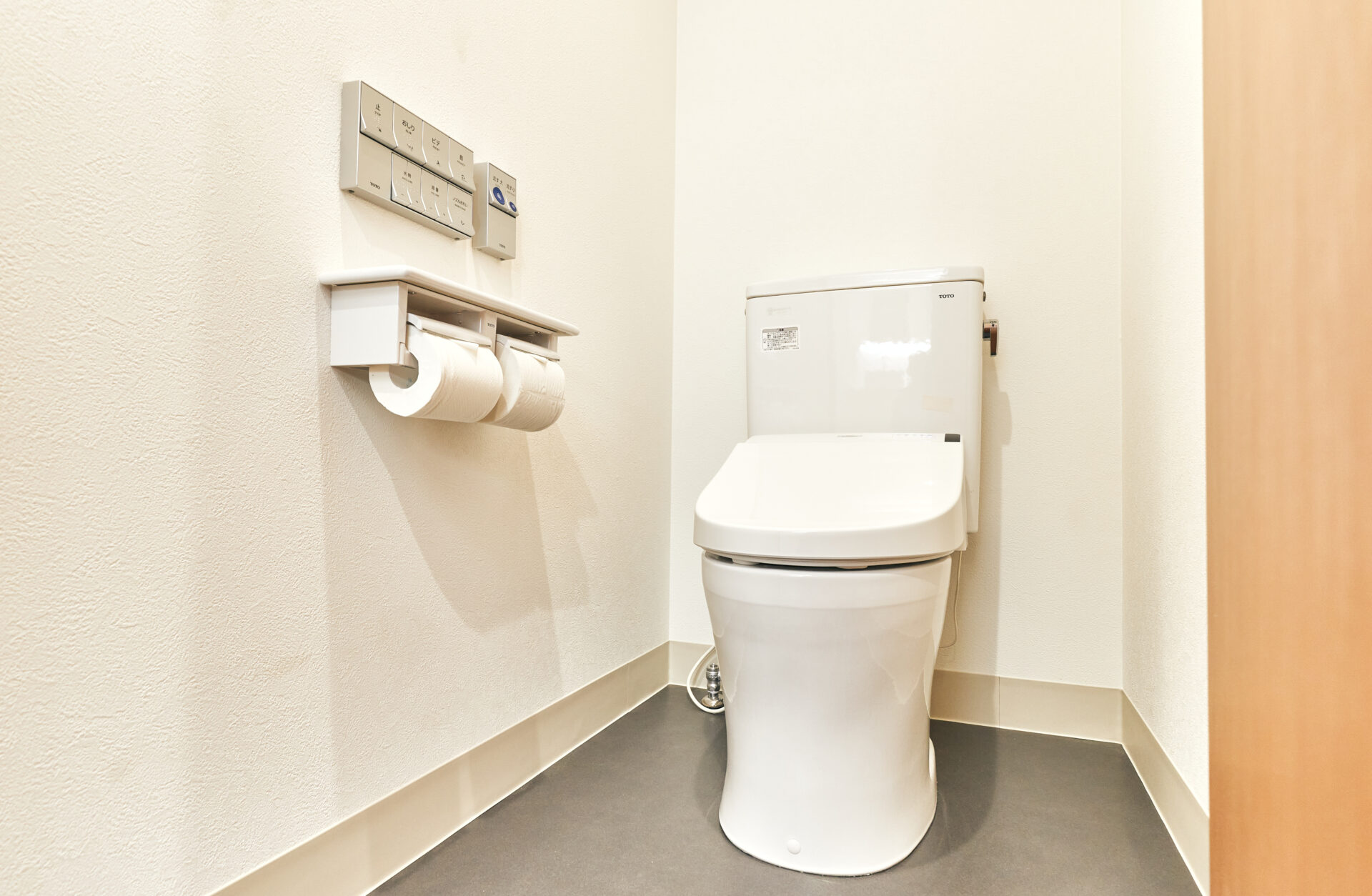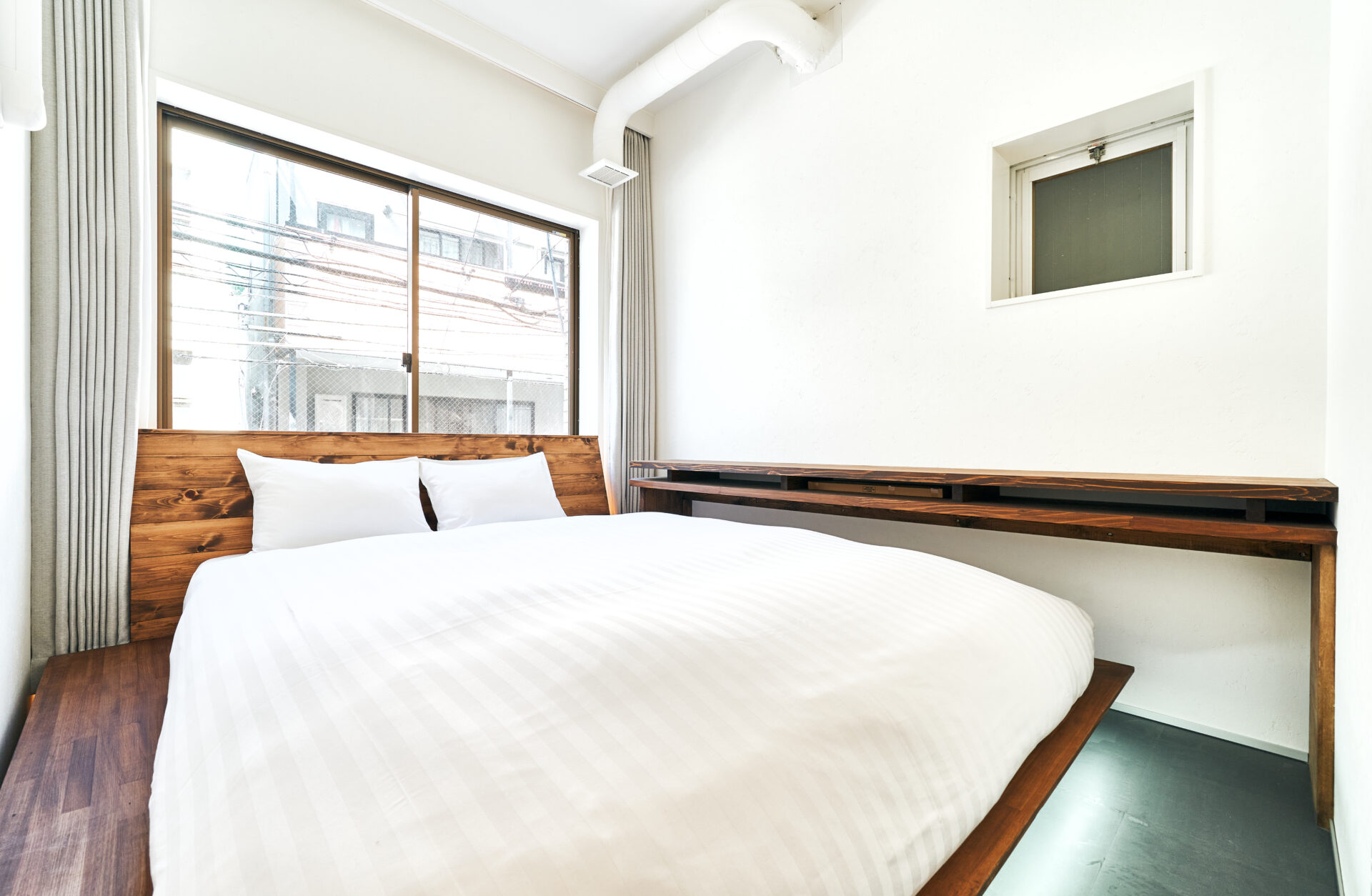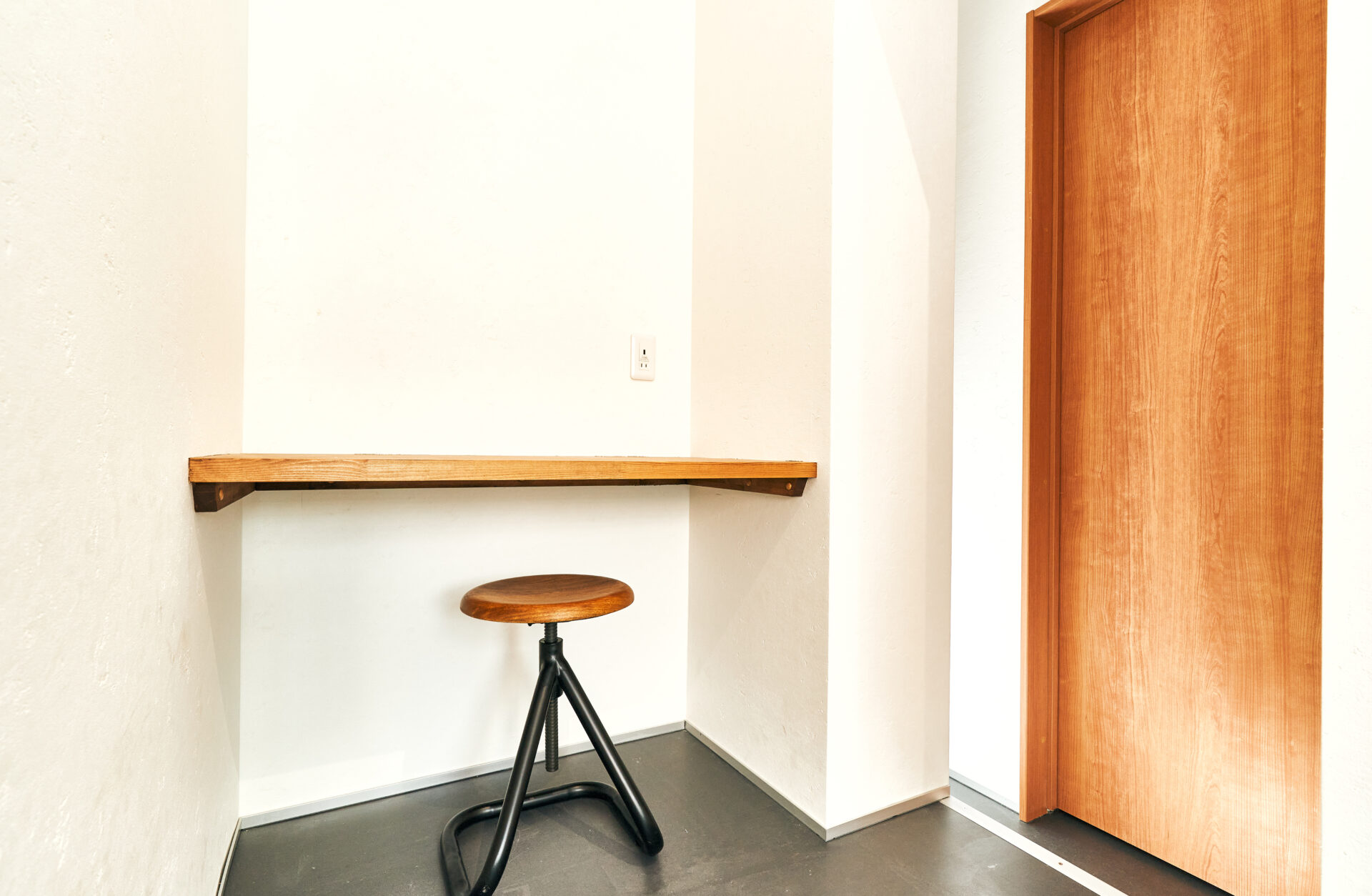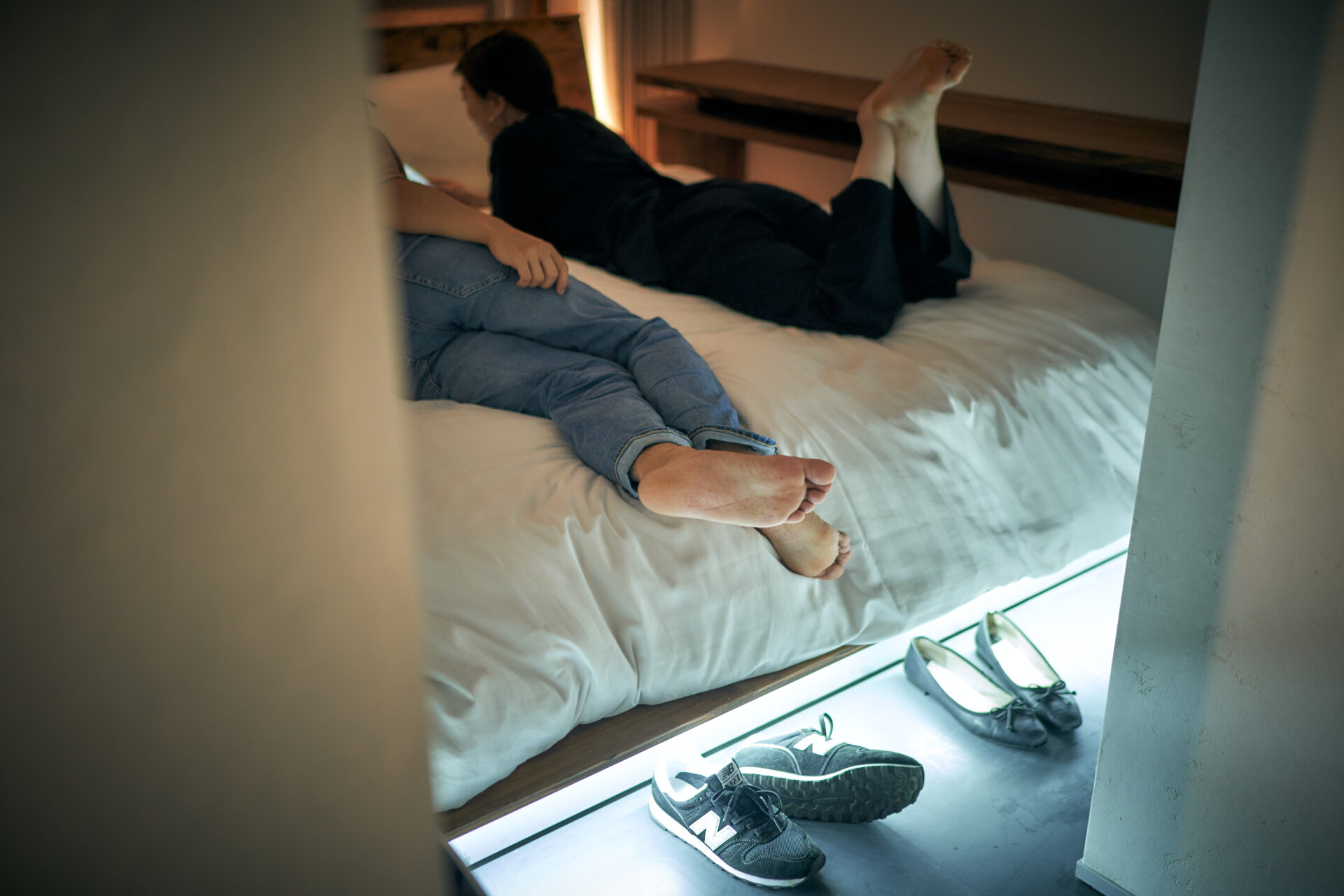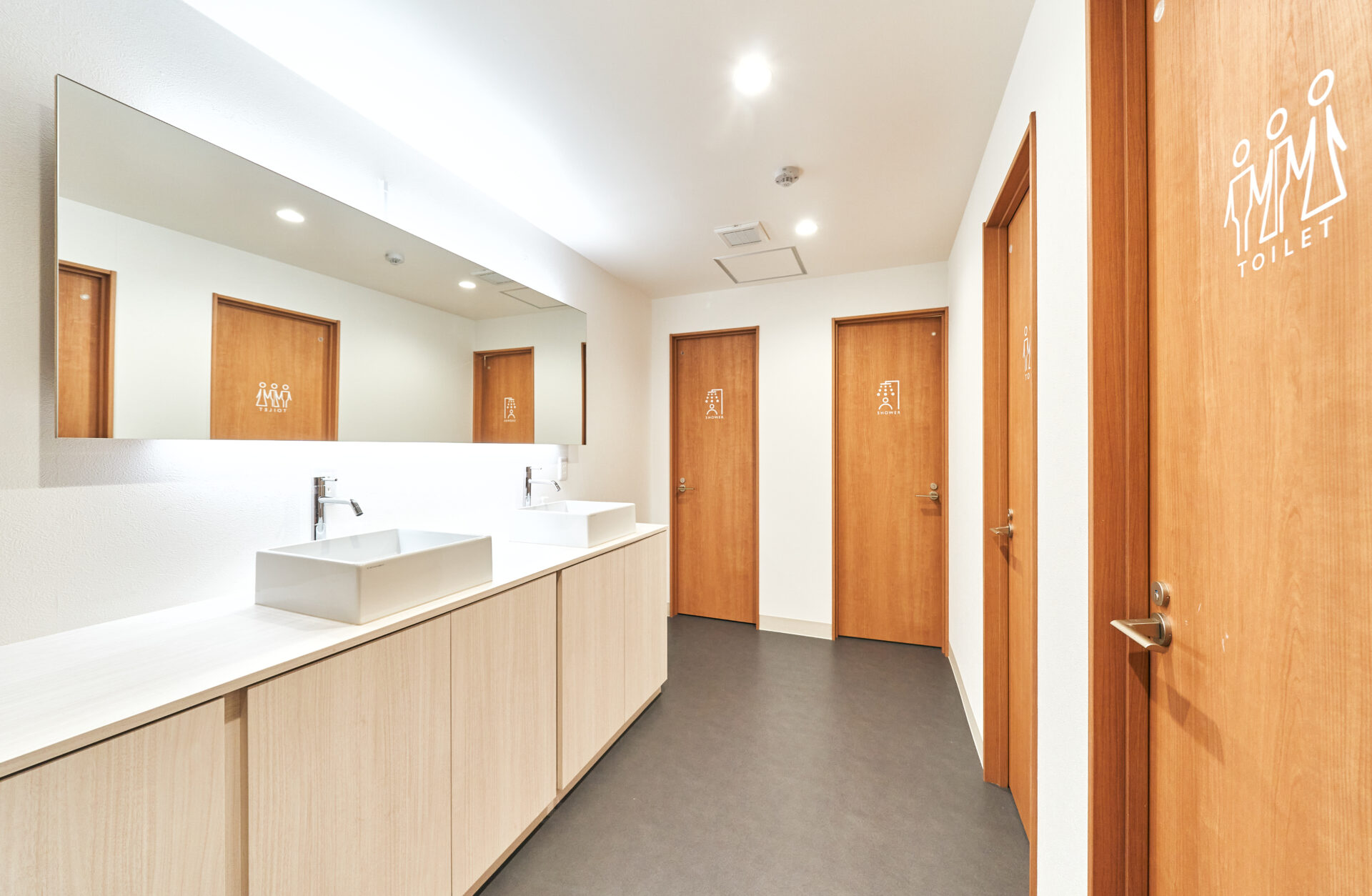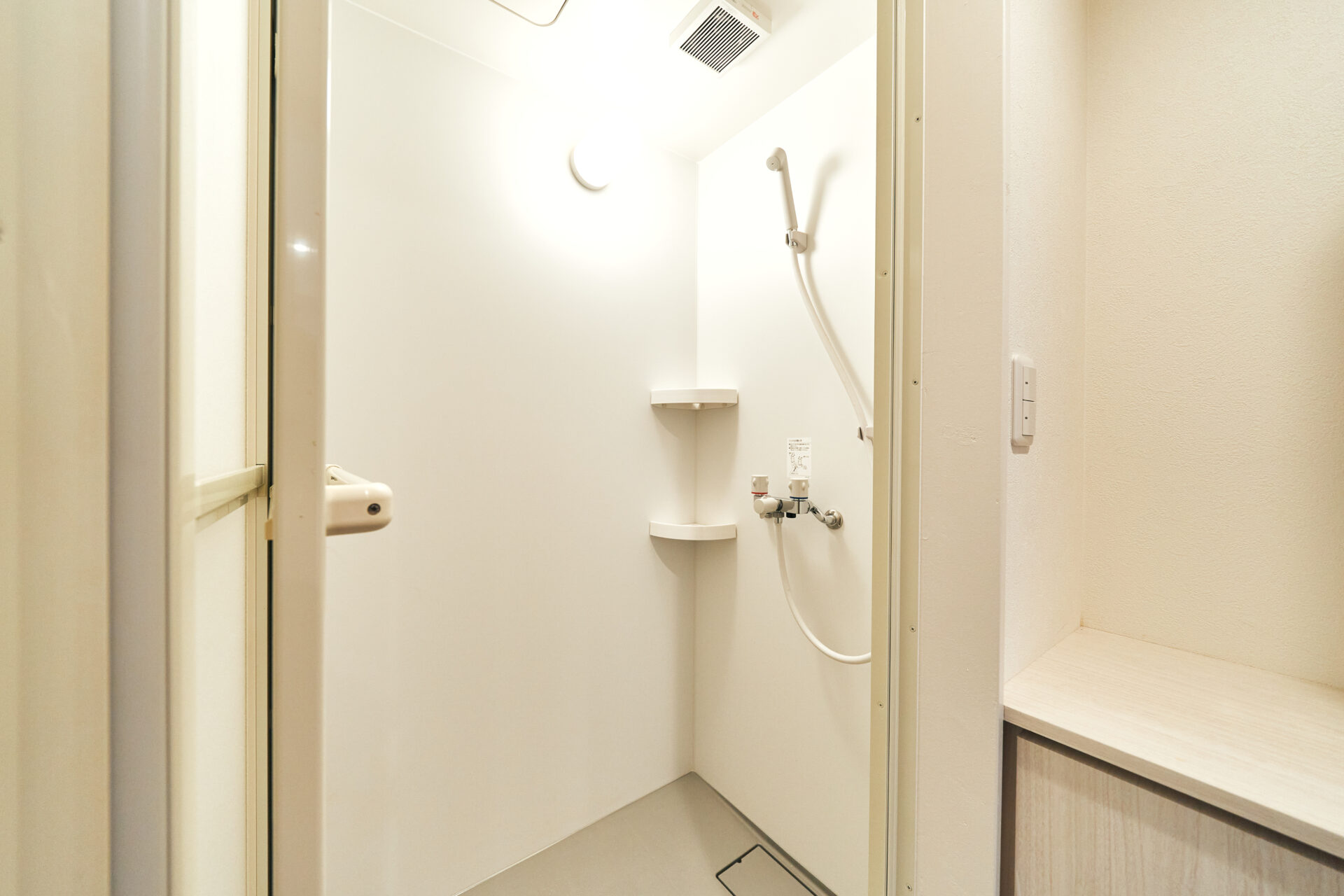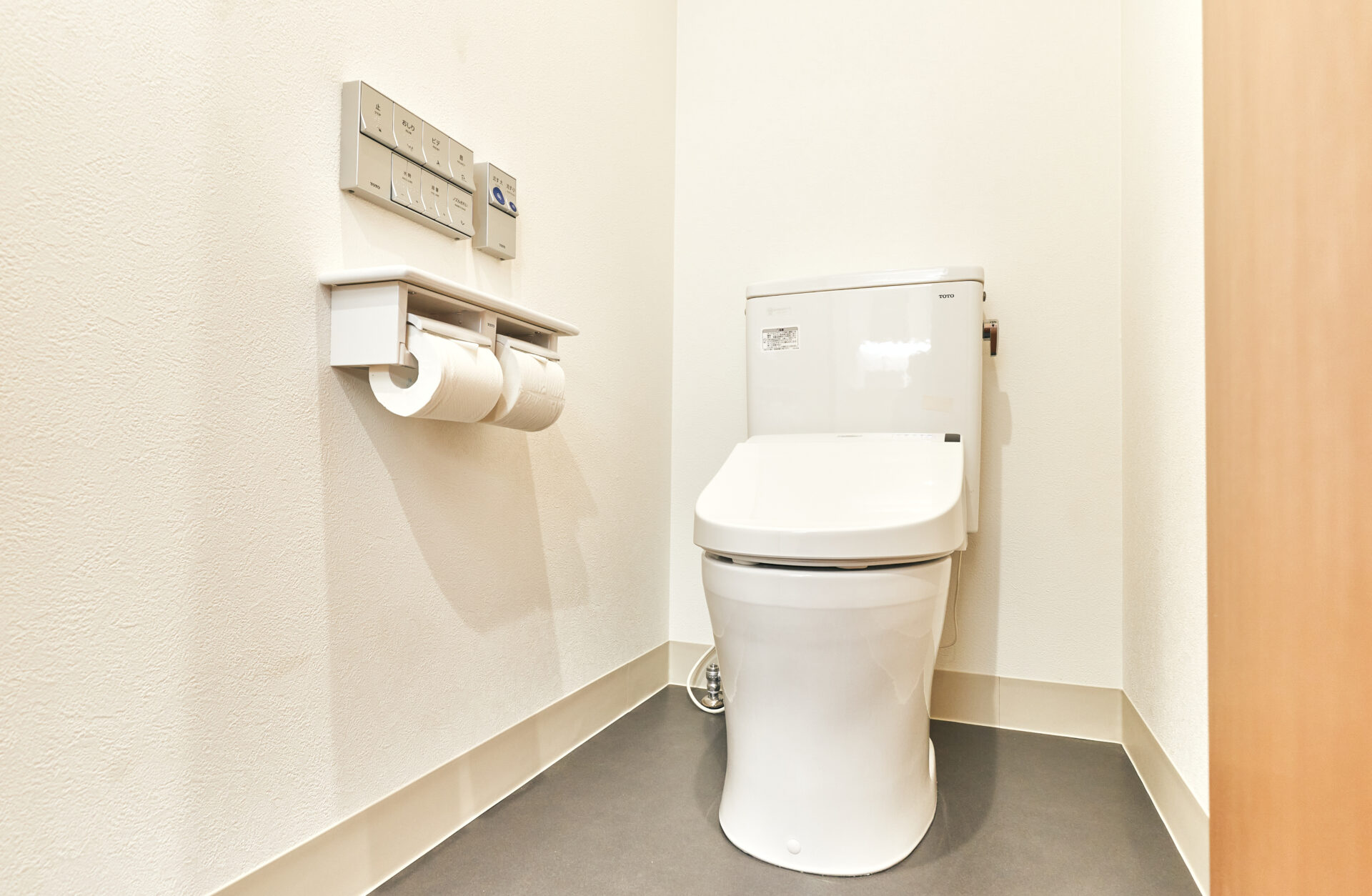 Standard Queen Room
Capacity: 2 persons
Queen bed x 1
Shared bathroom
14 Dormitory Room
One dormitory bed
Private curtains
Lockers
Shared bathrooms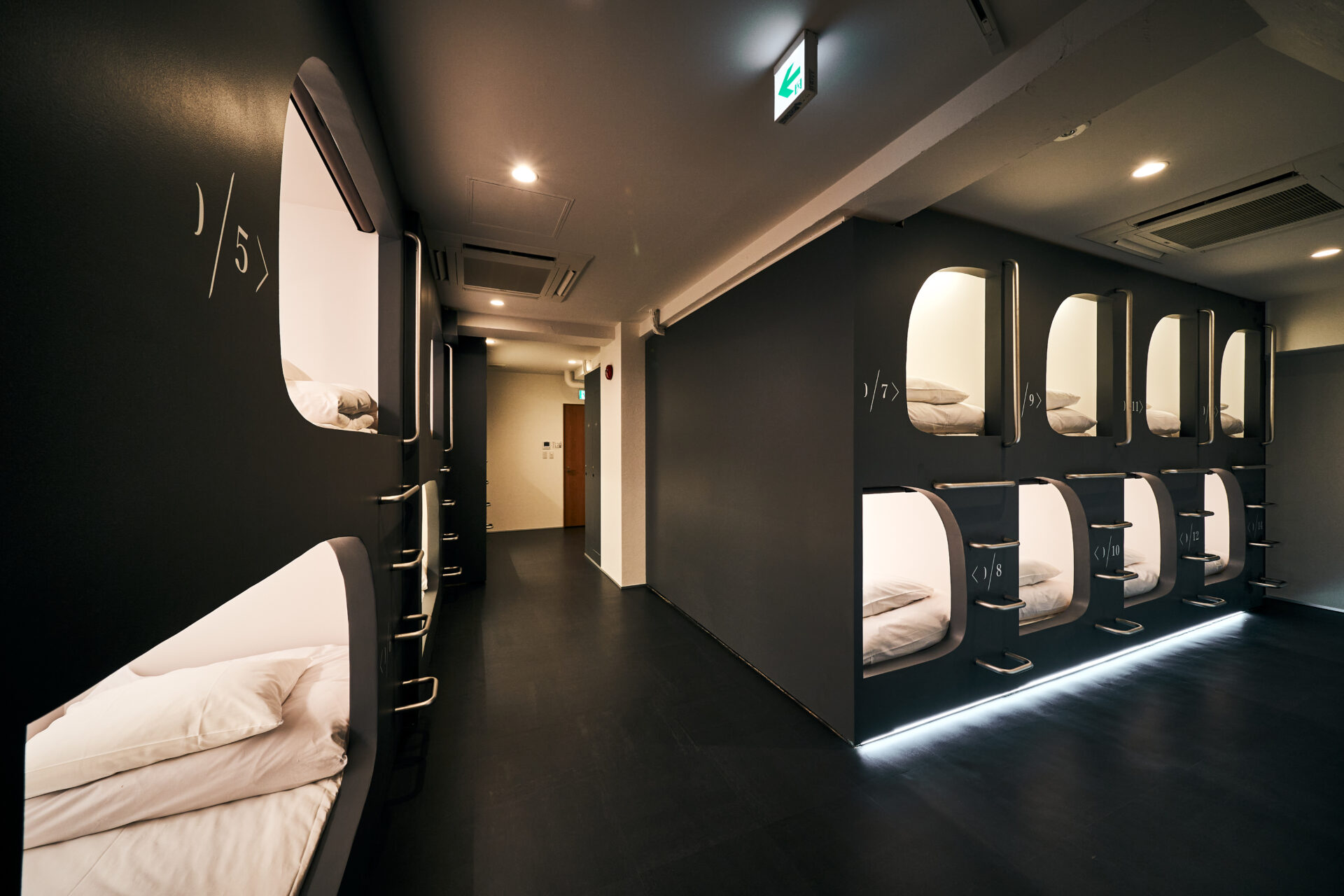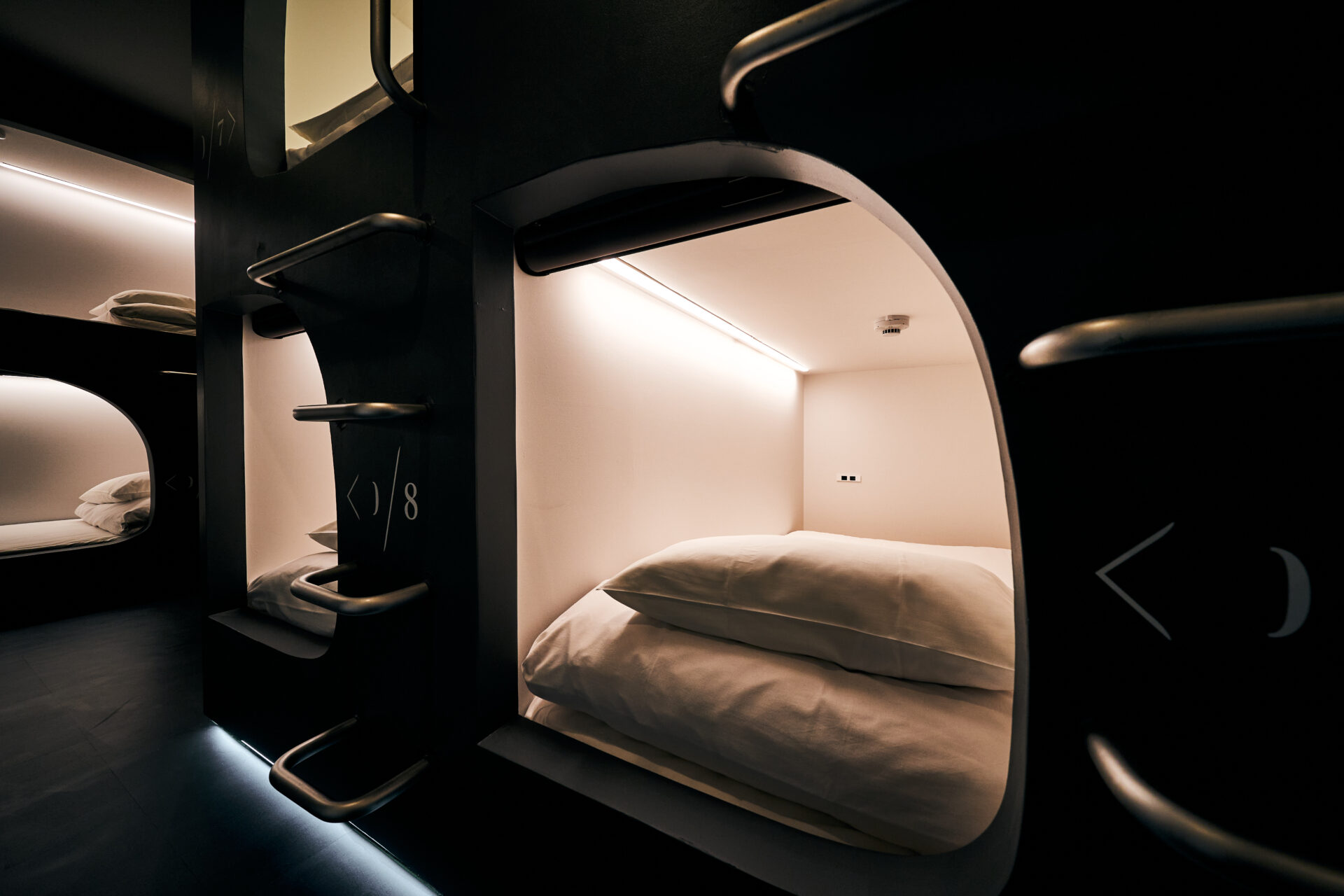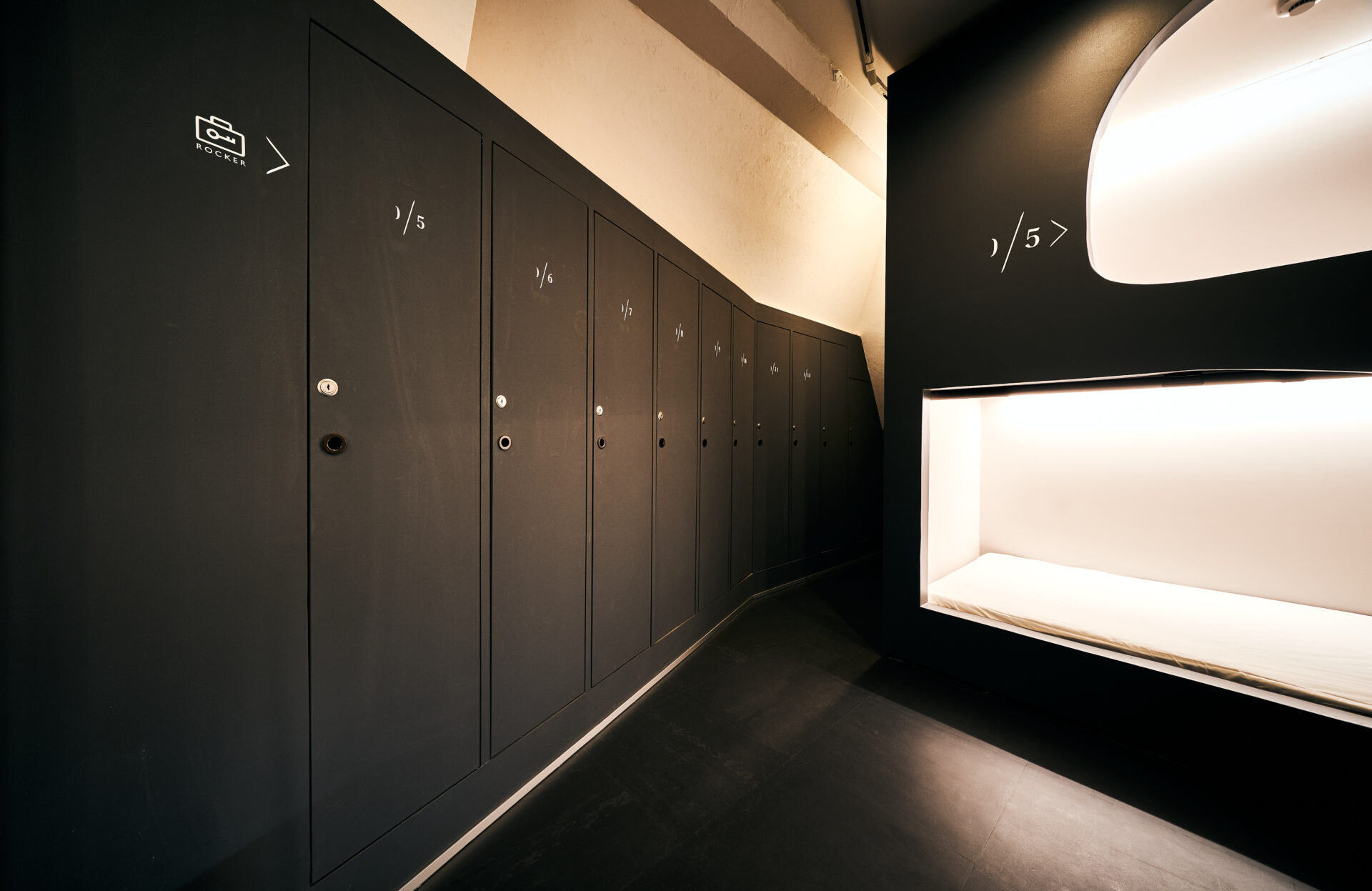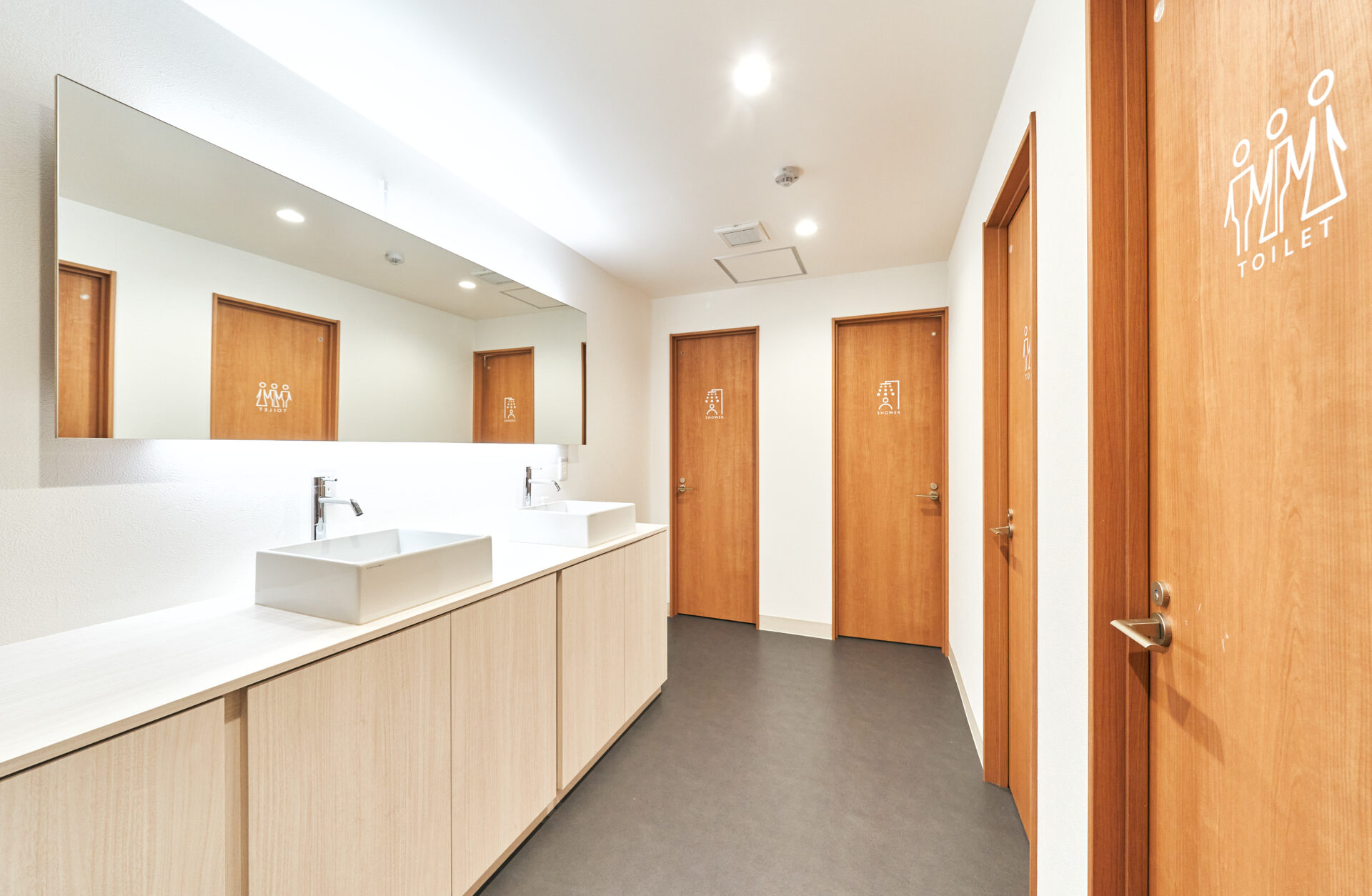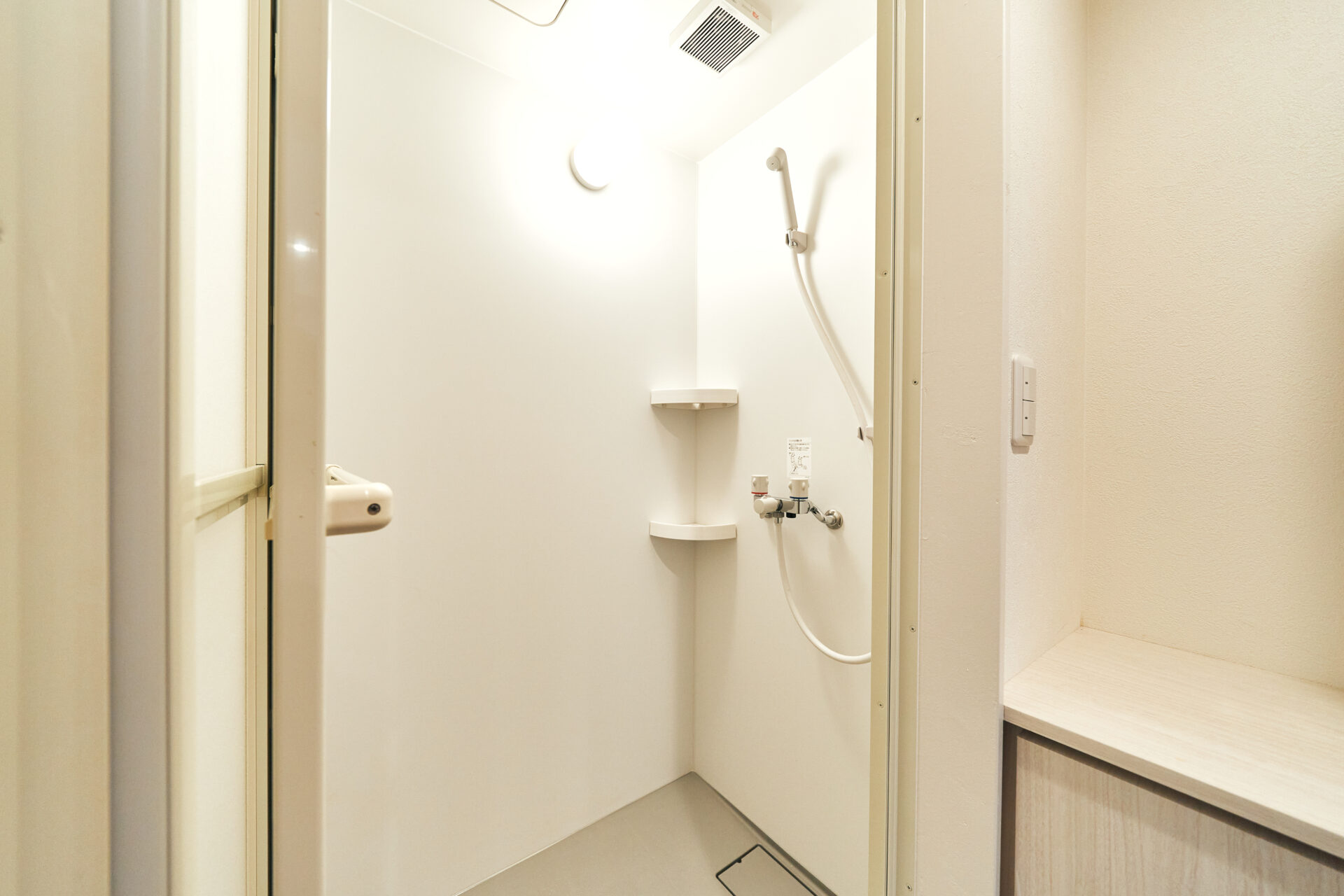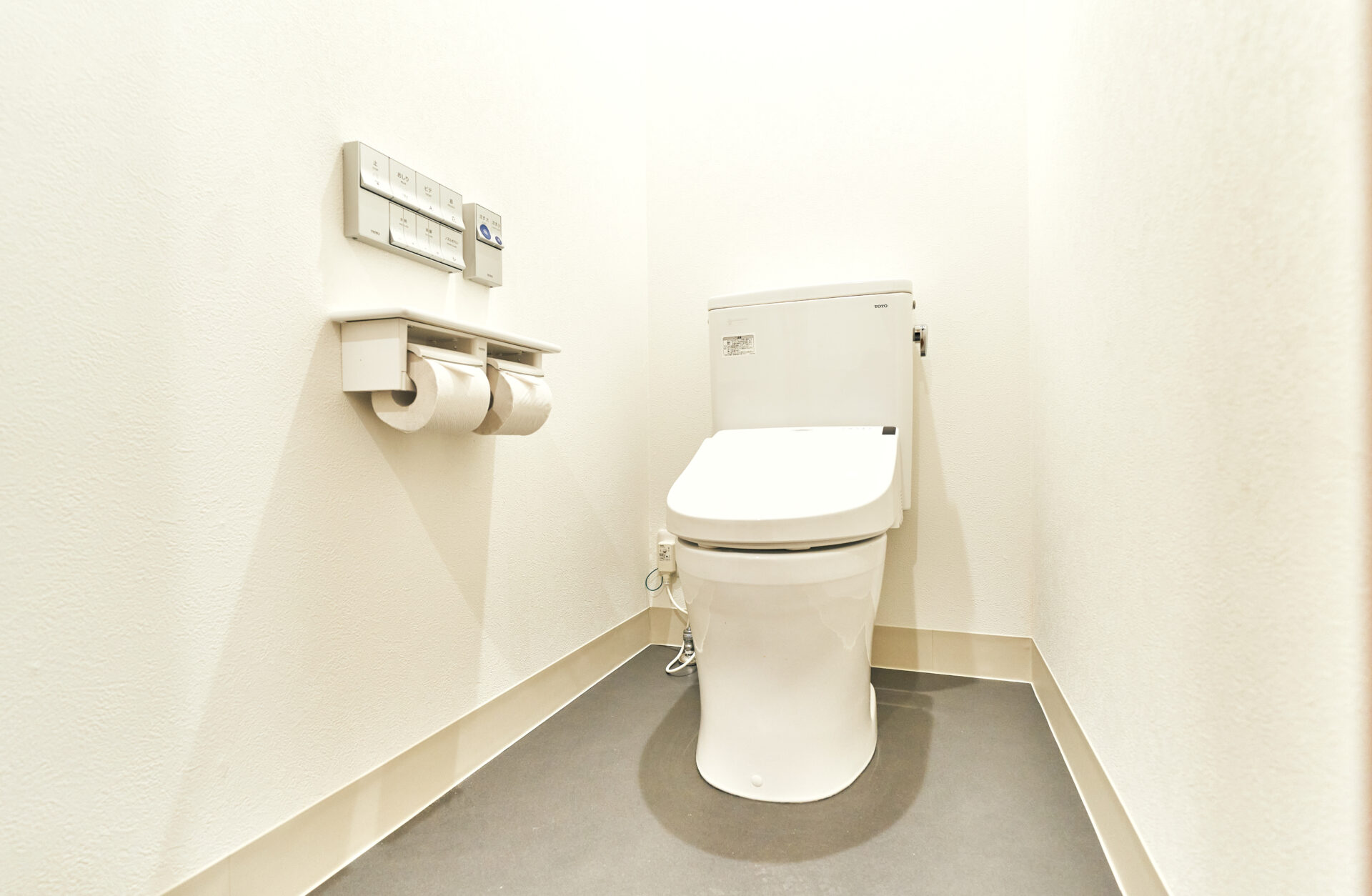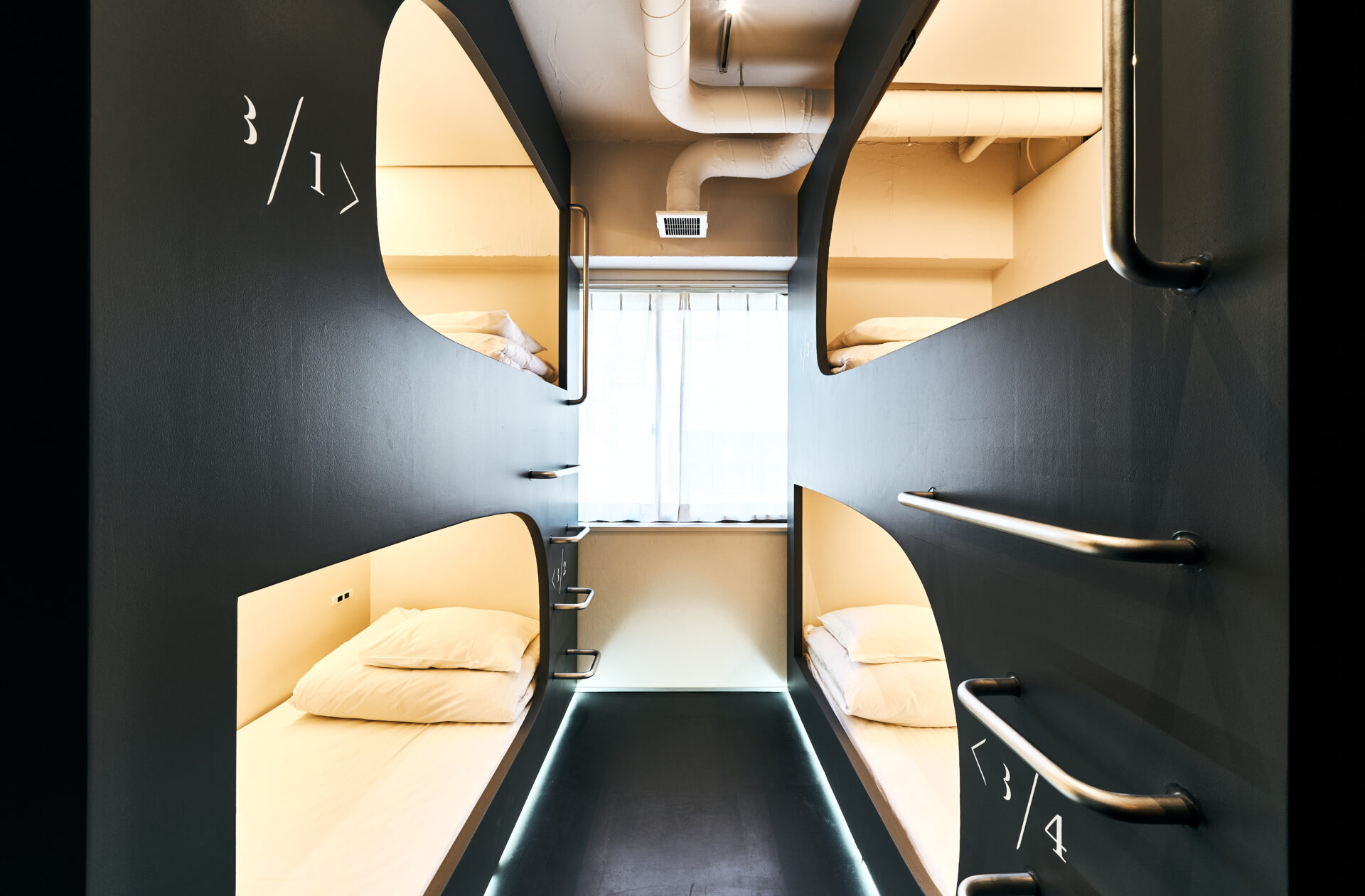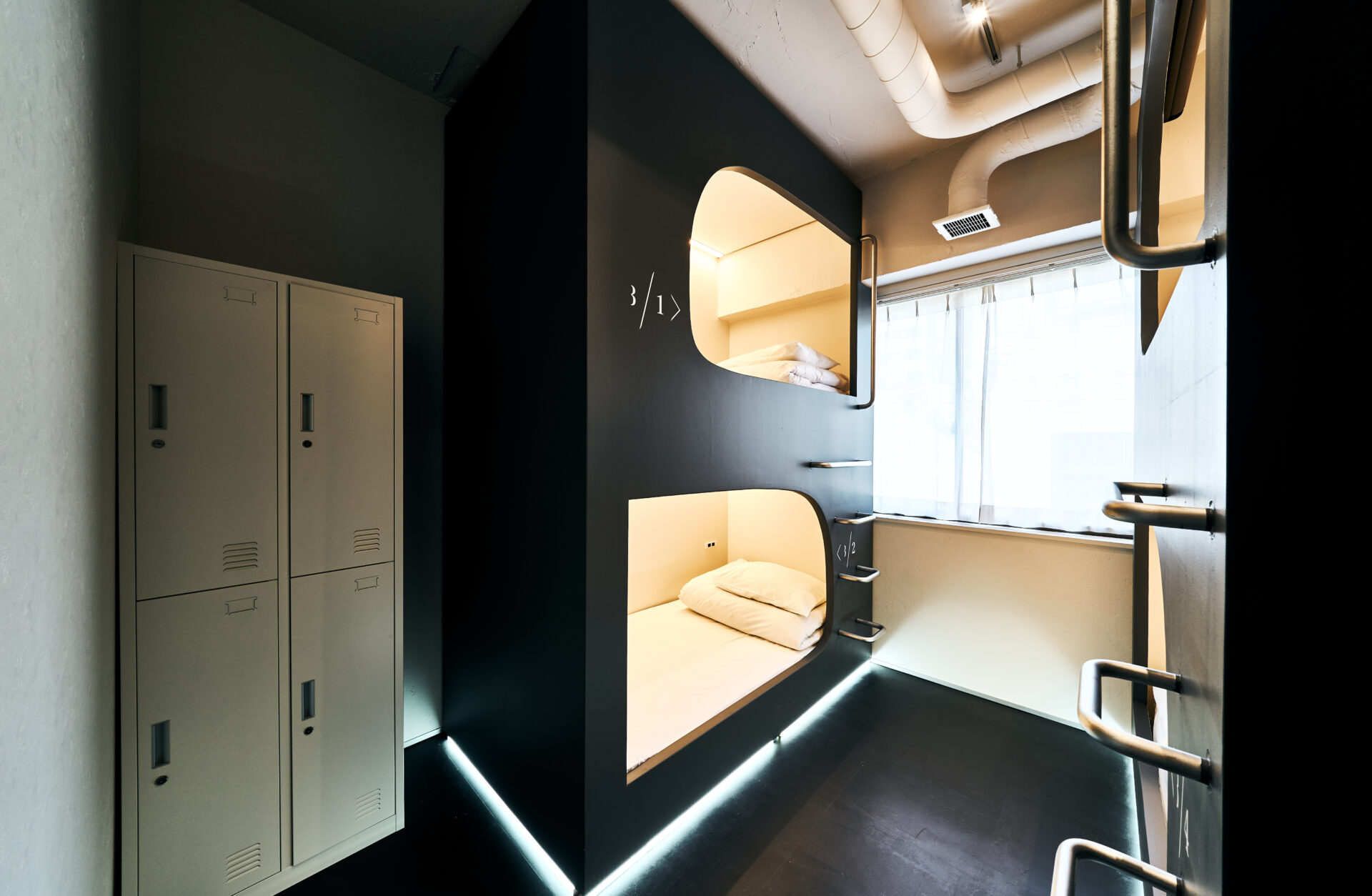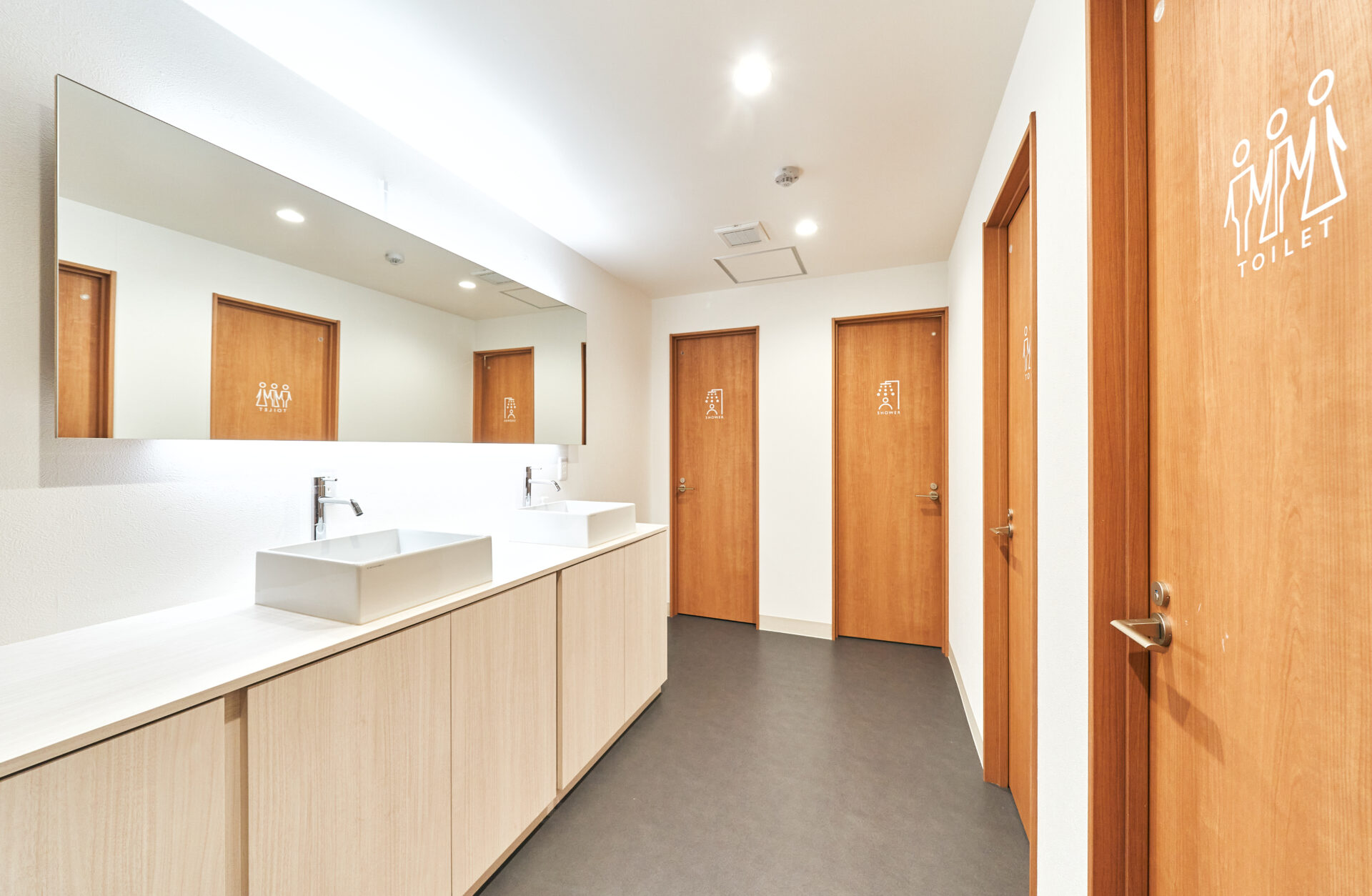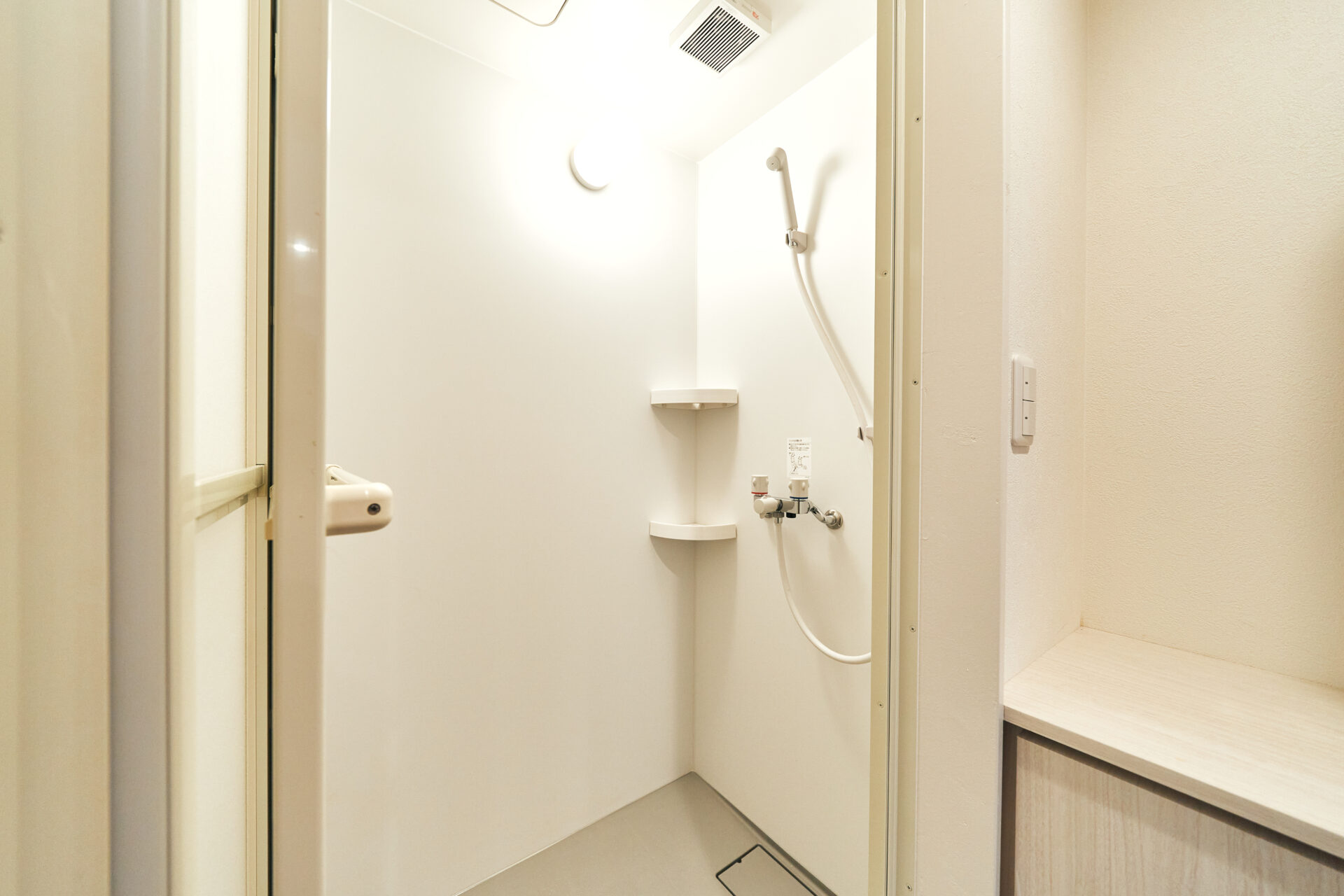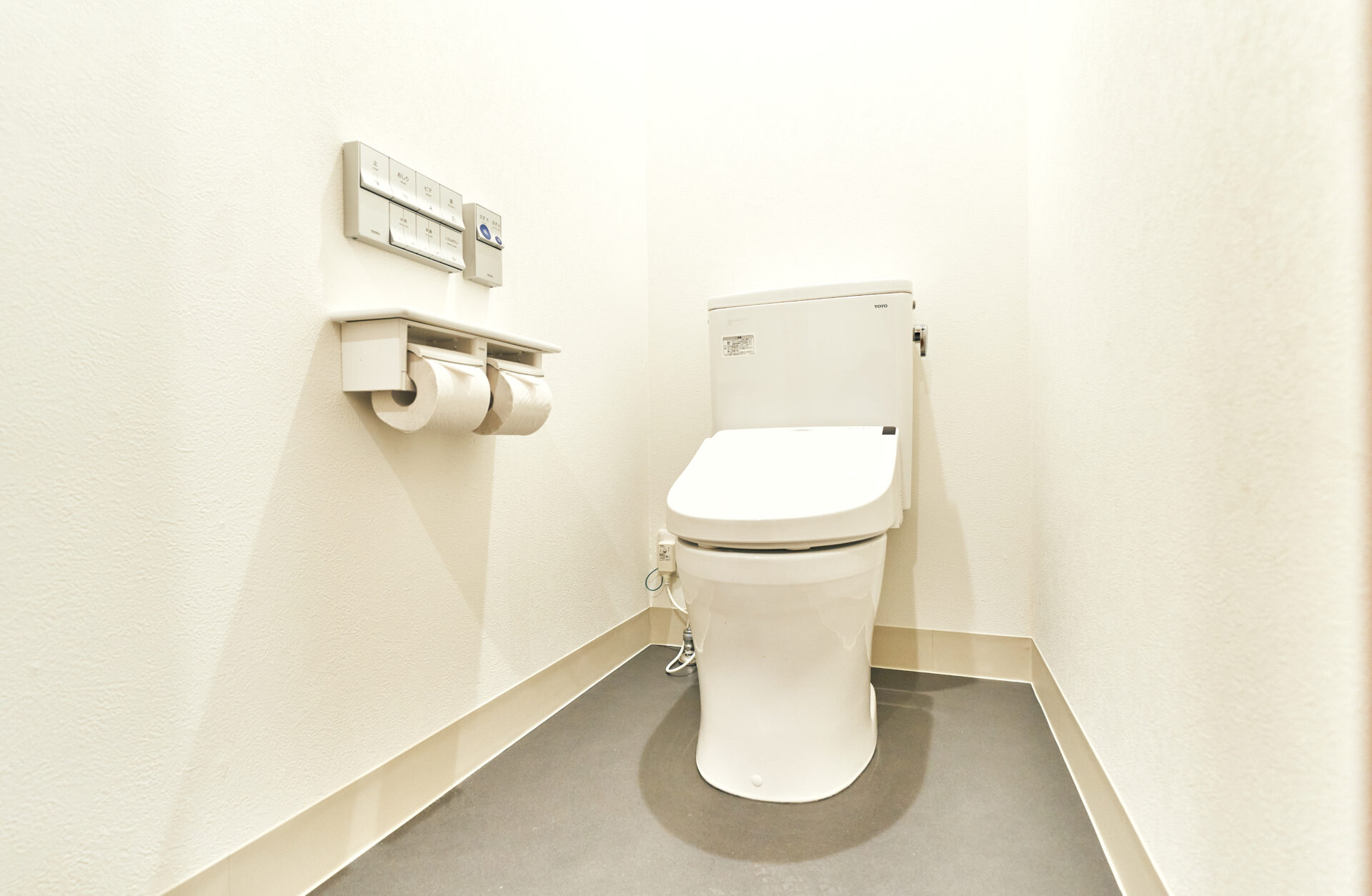 4 Dormitory Room
One dormitory bed
Private curtains
Lockers
Shared bathrooms
*4 Female-only Dormitory is also available. When making a reservation, please make sure to reserve a dormitory room marked "Female only". There are also women-only bathrooms, but please note that there are no women-only floors.
Cashless payment throughout the entire building
CASH IS NOT ACCEPTED IN ENTIRE BUILDING BESIDES LAUNDROMAT.
Various types of credit cards, transportation e-money, iD, QUICPay, and QR code payments (PayPay, LINE Pay, au PAY, WeChat Pay, Alipay+, d-payment, J-Coin Pay, etc.) are accepted.
Amenities
・Towel *1
・Toothbrush*2
・Monogatari Coffee (A dripbag coffee with a short stories)
*1:Towels are not provided in all rooms except for rooms with private bathrooms (Complex Room and Family Room).
*2: To reduce the use of disposable toothbrushes, toothbrushes are not provided in all rooms. We recommend that you bring your own. Bamboo toothbrushes are available at the front desk. You can take them home in a box.
Free Rental Items
・Hair iron (for both curling and straightening)
・Battery charger (iPhone, Android, TYPE-C)
Please note that the number of items is limited.